Connect with Your Social Audiences…Live!
Connection is everything—in life, and in content marketing. To effectively encourage your most important audiences and/or customers to find and follow you, you as a brand must find a way to pique their interest, and show them that you have something to help or benefit them. Going live on your platforms is one highly effective way to accomplish this—and a tactic you'll want to consider.
Going live on Facebook, Instagram, or even TikTok can be a fabulous way to find new followers, increase engagement among your audience members, and even sell products or services directly. In this post, we'll share some of the specific reasons you'll want to consider behind going live, and offer our best tips on how to set yourself up for LIVE success.
The 'Why' of Going Live: Interaction is Really All That
During the pandemic, most of us felt first-hand the pain of being deprived of in-person contact. So during that time, people and brands got clever—and developed or evolved fresh ways to create remote experiences that feel like they're in person, even when they're not.
Live streaming on Instagram, Facebook and TikTok evolved tremendously during this time period, in part because they felt human: they offer an opportunity, for example, for audience members to ask questions and offer comments in the moment, and to feel a part of a larger conversation, too. They also allow you, as a brand, to show up as you are. The result? People will see you, feel you, and feel like they know you a little better. And that can be very good for business, too.
Hosting live events can boost your discoverability on these platforms as well. Each time you go live on Instagram, for example, your followers receive an in-app notification and your "Live" is bumped to the top of their feed.
Facebook and TikTok have similar functions, so your audience will never miss out on the opportunity to see what you have to share.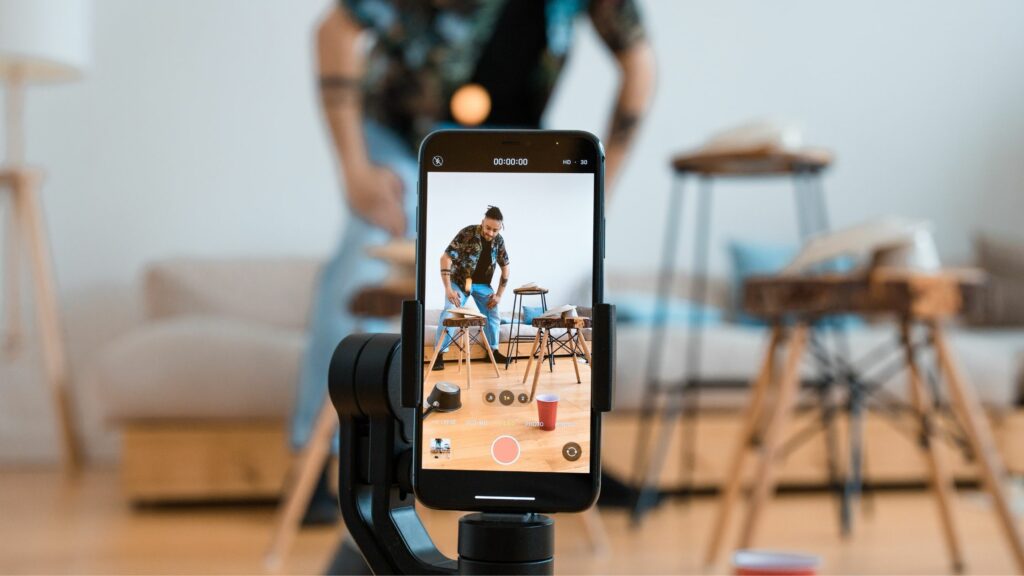 How to Go Live With Success: Did You Get Your Invite?
Consider going live like planning a kids' birthday party. You MUST consider all the details, and plan for all the possible outcomes, in order to be truly prepared. Consider preparing for your Live event like making an invitation to a party for your audience.
To do so, you'll need to know the following basics …
1. The When & Where
Sharing with your audience that you will be going live at a certain time and date allows them to know when to tune in, helping to grow your viewership. Promote that you will be going live in your Stories to inform your followers—and perhaps share a highlight of what you will be discussing to give them a solid reason to tune in.
Check your platform analytics, too, to see when your audience members are most likely to be online. Doing a little research of this kind in advance will clearly tell you when you should go live!
2. The Who
Get specific about who you want or need to be there. Having a clear picture of your target audience in mind is critical when deciding what to share when you go live. What specifically, for example, would be of genuine value to that audience? What would they most appreciate seeing or hearing or learning from you?
3. The What
Based on your answers to your 'Who' question, you'll be able to determine your 'What'. What is the most important message you want or need to communicate to your audience? What specific information can you provide to fulfill their need, solve a problem, or help them in some way?
Be clear about what you want to say, and write down key notes for yourself to stay on track.
Some starter ideas of what you could share Live include:
A behind-the-scenes look at your workspace
Showcasing a certain employee and highlighting their role
Presenting new products or materials you have developed
Demonstrating how to use one of your products and inviting questions.

Key Tips for Successful Live Events: No Take-Backsies
Since you are LIVE, it's imperative to be ready and organized before jumping on. Not only know what you will talk about, but keep these points in mind too:
Get comfortable in front of the camera.
Instagram offers a practice mode for you to test out as you're learning.
Are you in a quiet and tidy space?
Be mindful of your background and surroundings, as well as lighting.
Is your WIFI connection strong?
Make it so.
Is your phone good to go?
Ensure that it's fully charged and that you've turned on the "Do Not Disturb" setting to avoid interruptions. Also ensure that you have a tripod or holder to keep your phone steady and in place.
Do you have all the things on hand?
If you're going to be showing an item, be sure it's close at hand so you aren't running around looking for things as you're trying to share.
And above all else: BE YOU!
YOU are what your audience is really looking for in any live event. Your audience is there to get to know you and connect with you, as well as with others in your community. Consider building the relationship by sharing something slightly personal when you are getting started, or as you sign off. You'll be surprised at how good this feels for everyone.
Start Small, and Shine!
Going live doesn't have to be a big production every time.
While some segments could be up to 20 or 30 minutes to share some really great content with pre-planning, your audience will also appreciate a more candid and impromptu approach from time to time. So consider going Live when you feel a spark of inspiration or have a quick tidbit you'd like to share, too.
You're amazing. So show up, show your face, and shine on.
We're a content agency all about making genuine connections. Read more here about creating more genuine content – or reach out to talk.