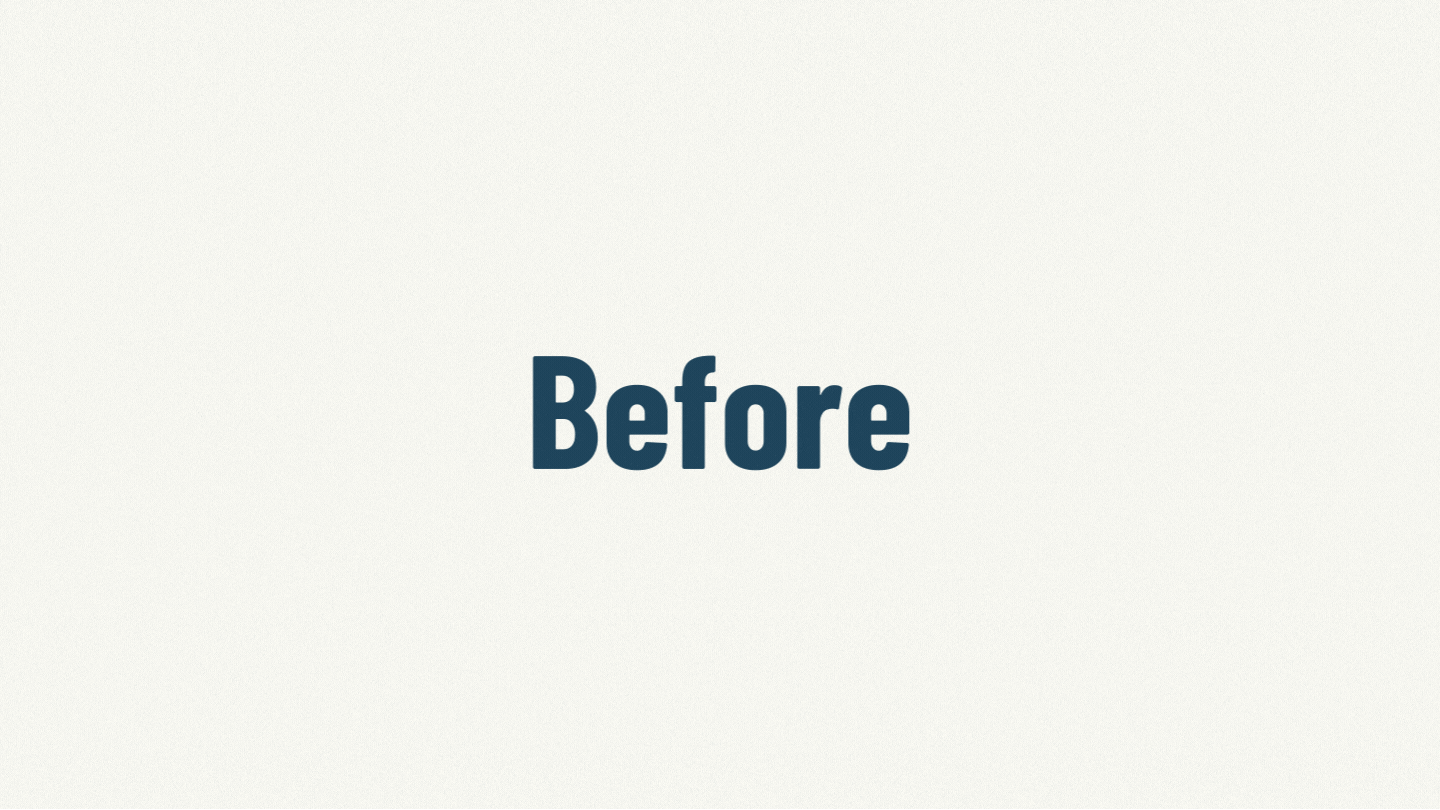 You likely have your own reasons for considering 'shaking out the sheets' of your content marketing. Maybe, for example, you've got a slew of outdated blog posts on your site that nobody's visited in months, or even years. Or perhaps (and possibly related) the right potential customers just aren't finding you on social media or online. Another reason: you or your team might feel you're simply wasting your time and effort on an underperforming content strategy.
Or perhaps, like us, you've recently undertaken a brand refresh to 'catch up' your online presence and storytelling to your business reality.
Whatever your rationale for dusting off your content marketing, this post sets out to underline some of the benefits of doing so, and outlines our key recommendations for making the refresh process as efficient and effective as possible.
The Benefits of Getting Fresh With Your Content and Brand
Before we get into the 'how' of undertaking a brand content refresh, let's go over a couple of the benefits you might expect from the project, based on our own experience.
Benefit 1: You'll Get in Touch With Your Own Progress
The tough news about a brand refresh is that it's, well, tough. It was bloody hard, to be honest, to let some of the old stories go and to realize that certain designs, posts, and narratives had simply had their day—after serving us well for years.
The flip side, though, is that it was kind of exhilarating.
First, we have rarely taken the time to thoroughly examine our own content marketing—after years of working on other brands' stories and content and strategies and tactics. And when we did take a few months to apply our lessons to our own brand and content, we realized that we've not only learned a lot and gotten much better at our craft, but that we've also travelled a long way as a brand and business over the years.
A good brand content refresh will force you to take a good hard look at the stories you're used to telling, and make you wonder if those stories, and the beliefs underlying them, are still, in fact, true to who you are today.
It's a little like going to therapy. So buckle up.
Benefit 2: Ah, Sweet Clarity
We teach our clients best practices like goal setting and persona development, and have developed a pretty darned slick workshop series that walks our clients through the process of documenting their content marketing strategy and operations. (You can take our workshops too!) But had we done it for ourselves? Um, no.
So we did. And sweet jebus, it's been helpful.
We got clear on our own OKRs. We fine-tuned our existing personas, and added a new one. We fleshed out entirely new story pillars for our brand. And we developed a new channel strategy based on our often limited time and personnel (we do always put our client projects first!) It's now clear to all of us what to say and when with our content, and also what we can do in times of time scarcity and when and how we can play a little when there's breathing room.
Sweet clarity, indeed.
Benefit 3: You'll Feel Like Yourself Again
We adore our new branding—seen now on our site, and increasingly (over time) on our social channels. Why? It just feels right. We loved our old bright yellow branding and our dear octopus, but it no longer said what we need to say today. Take a look at our new look and let us know what you think that is. 👀
Our 5 Steps to Undertaking Your Content Marketing Refresh
Our way is not the only way, and it might not even be the right way to undertake a content refresh. But we hope that by sharing our approach, we'll give you some ideas and inspiration.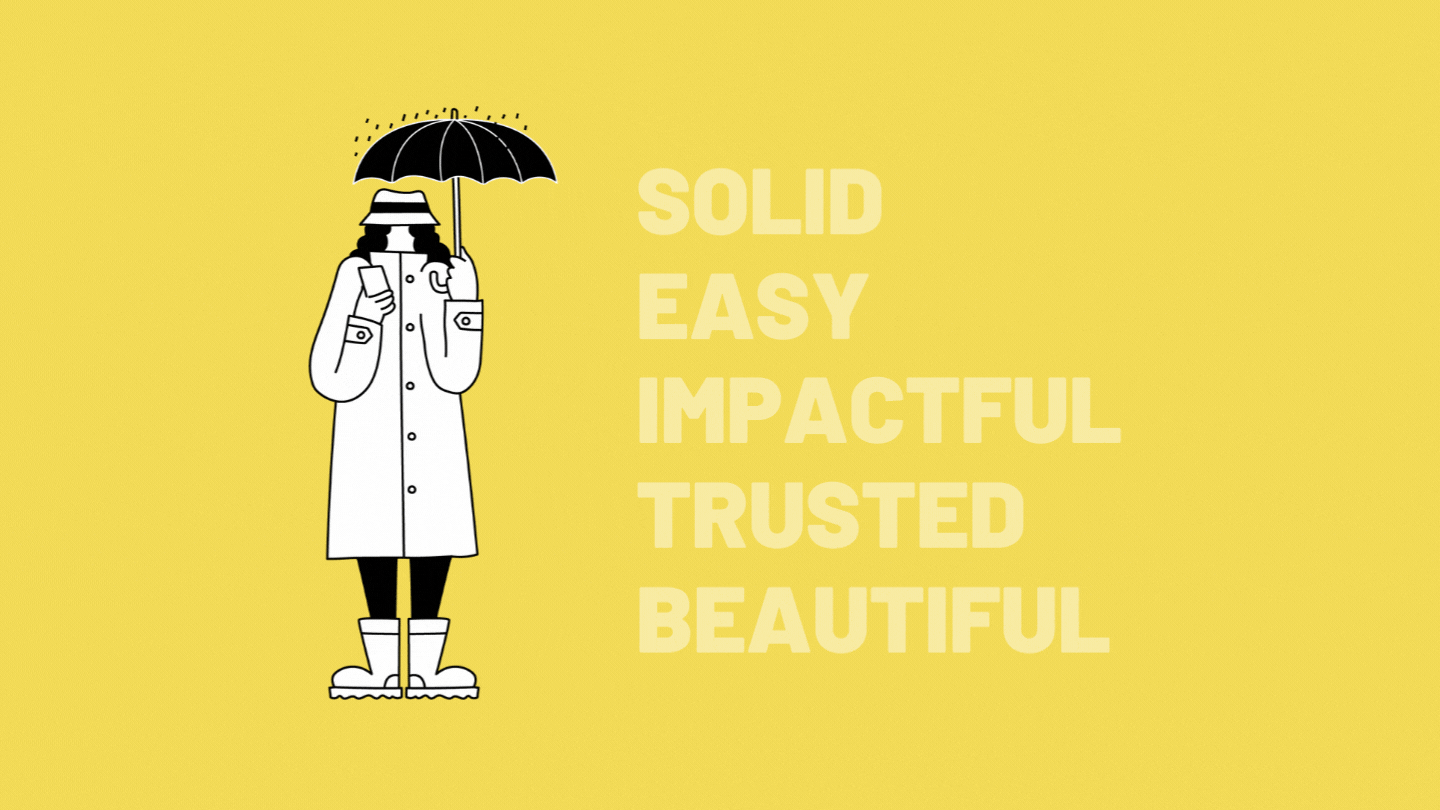 1. START WITH STYLE: REFRESH (OR DEVELOP) YOUR BRAND STYLE GUIDE
Sometimes you've gotta do what can be done. So when our Creative Director Lara Kroeker had a tiny bit of time between big projects, we tasked her with leading the Brand Refresh project we'd been dreaming about for years. And she dug in, creating a complete visual ecosystem that reflected both where we'd been, and where we're going.
Your style guide should include details about every visual element of your brand, and non-visual elements too, such as your voice, tone and brand personality. Your style guide should include enough detail so that anyone on your team, including designers, writers, marketers and even contractors, can jump in and create assets with clear brand parameters.
2. GET YOUR SITE RIGHT
As an online service business, it was crystal clear to us that any brand refresh meant a website refresh, too. We launched our 'old' site way back in 2018, which somehow feels both like yesterday and ancient times. So, having gotten clear on our fresh branding, we next turned to sorting out exactly what, on our site, fit with the new branding, and what didn't.
For this part, you really need to understand your goals and priorities for your site, and have a clear understanding of your audience personas—who you're ultimately trying to connect with, engage, and possibly convert to a customer. When you know your goals and your audience, it's time to review your website metrics, especially KPIs such as most popular pages, exit pages and bounce rates, to get an idea of exactly how your site is performing against those goals and for those target personas. This doesn't have to be exhaustive; it's more of a brand and business check to see what's working for your business and what's not, before you undertake a deeper content audit.
3. GET YOUR AUDIT ON – PART I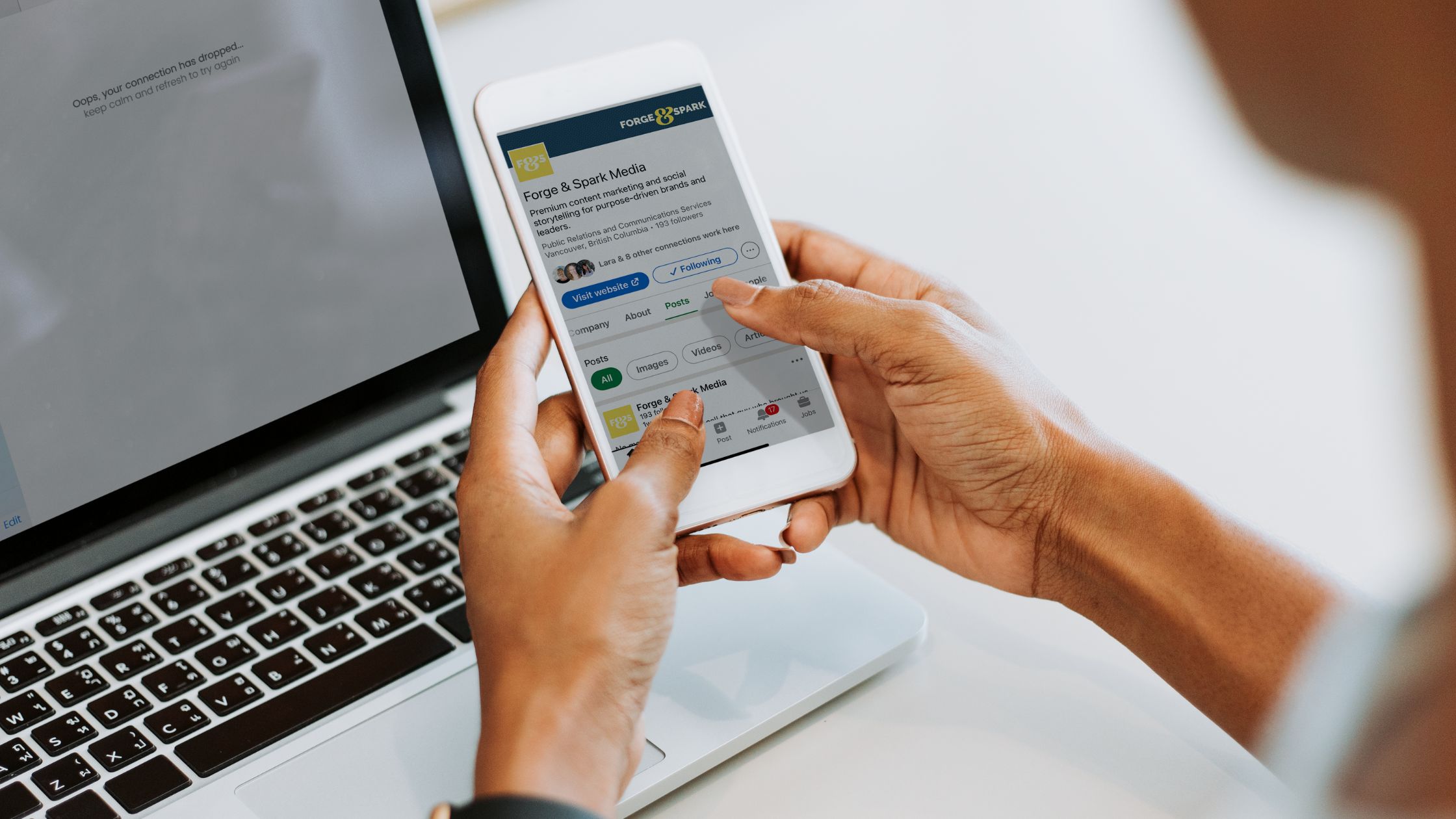 As we took on our site refresh, feeling fairly clear that we'd rewrite most but not all of our copy, we also completed a blog content audit to determine what was working and what wasn't. We started by developing criteria for the audit, which for us included—in most basic form:
Business impact – is it achieving a result we still care about or want?
Target audience – does it reach at least one key persona?
Story – is it telling one of our updated key brand stories or delivering a current key message?
Your criteria will be unique to you.
You'll note for example that we didn't care enormously about page views or volume of traffic, but much more about quality of messaging—because for us, content marketing is more about cultivating trust among the right audience groups than attracting a large audience; as a boutique firm, we simply can't serve hundreds of clients at once, but we do care deeply about serving the right clients well.
4. GET YOUR AUDIT ON – PART 2
As we developed our website, we began to take on the next phase of a content audit, which included itemizing all of the brand assets we'd have to update to ensure visual and storytelling consistency.
And truth be told, we forgot a lot of things! We're still working on this (so please bear with us). If you're considering this process, do please learn from us and remember to itemize and update:
All of your client/customer-facing documents from proposals and contracts to presentation templates and letters to invoices
Social media headers and accounts
Social media content: make a plan not only to update branding but to develop new content templates and posts in line with your refreshed stories, voice and tone
Newsletters
Branded content marketing assets, such as blog images, infographics
Lead magnets, reports and other branded downloadable assets
5. GET FEEDBACK
Quality assurance and testing are an important part of website development—and we had that covered. What we didn't do as well was testing our copy and content. That's a work in progress now. We'll eagerly await your feedback.
Waking Up Refreshed: Doesn't That Sound Nice?
Make no mistake: refreshing your brand and/or your brand content is not a quick and easy undertaking. It requires time–plenty of it–as well as thought, humility, and a whole lot of business/brand soul-searching.
If you're a business owner like me, you might even expect to feel a little emotional from time to time at the recognition that your offspring has changed, or grown.
But breathe deeply and look, with fresh new eyes, at what you've built.
Then tell us all about it.
Reach out to talk about your brand or business, and how to get clear on your content strategy. We'd love to help.