Content focused solely on advertising and sales can be mind-numbing. Your customers are interested in how you can help them, not just your product or service. The good news? By creating stories about and for the lives of your audience, you can genuinely engage real people—and maybe help to move them through your marketing funnel, too.
Moving away from self-serving branded content can be a challenge for many business owners, convinced that content should, above all, get results. Our take: story-based editorial content does get results—and better results, too—by inspiring, educating, and truly serving your customers' needs.
A great place to start: get crystal clear on the editorial voice and soul of your business.
All about editorial, brand, and tone of voice
'Editorial voice,' 'brand voice,' 'tone of voice' … the marketing game sometimes feels like a maze of buzzwords. How do you know what each one means, how they relate, and why they are important for your content strategy?
Just like any person, your brand is one-of-a-kind with its own personality and voice. Your brand voice reflects the personality of your business while interacting with your audience. It touches all visual, verbal, and written aspects of your communications—social media posts, newsletters, videos, website content, or other marketing collateral.
In real life, we speak with one voice, but we change our tone depending on the situation we are in and the people we engage with. The exact same principle applies to your brand. You can adjust your tone of voice to the audience you're speaking with, the context of your messaging, and the channel you're communicating through.
Complementary to your brand voice, your editorial voice focuses less on how your brand acts, and more on how it speaks. You can think of the editorial voice as the soul of your brand story. It's a voice that adds value, solves problems, and meets the needs of your audience. Your editorial voice makes it easier to create effective, compelling, and engaging content that gets your audience thrilled about your products, services, or expertise.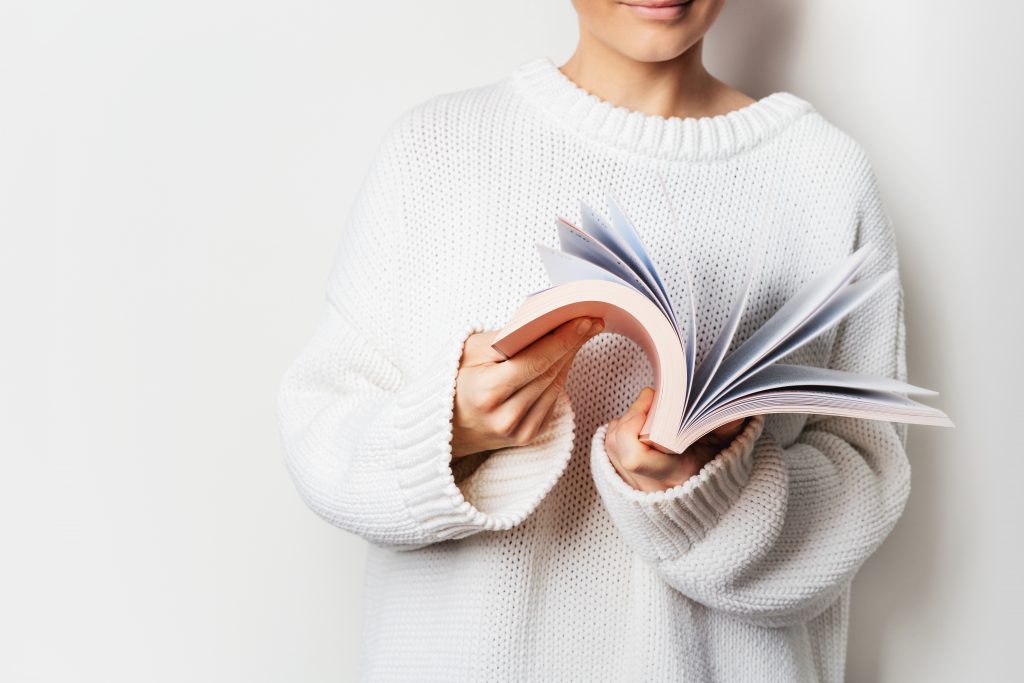 Putting the soul of your brand into words
What do you want to sound like, feel like, and look like when you are creating editorial for your brand? The first step in making the transition to a story-based brand is editorial soul-searching. Try this quick exercise while setting up your content strategy. And really, it is fun! 
One way to find your unique editorial voice is by looking at who is already influencing your audience and answer these questions:
Why does your audience follow these inspirational figures or brands?
What are these brands known for and how are they discovered?
What is their key personality trait and what are they champions of? 
Reflect on your answers and use the characteristics of these key personalities as a guide for your own editorial content strategy.
The benefits of a strong editorial voice
In the long-run, a well-developed editorial voice can prove to be a competitive differentiator. How exactly does audience-driven editorial content impact your bottom line?
Great editorial content builds credibility and trust. Editorial content helps you demonstrate your expertise, establish your brand as an authority, and develop your platforms into credible sources of information. Consumers that perceive your brand as a thought leader in a particular field will be more likely to do business with you.
It increases visibility and expands your reach. An illuminating editorial piece can make great shareable content. A reader who likes your content enough to recommend it to others is a catalyst in increasing brand awareness among a net-new audience.
Strong content maximizes traffic and conversions. Content that resonates with your audience will readily sway them into exploring other sections of your website or other online channels. They will be more tempted to respond to your call-to-action, whether that is to buy something, schedule an appointment, create an account, or join a program.
It drives brand loyalty. Emotionally connected consumers have a much higher spend level, lifetime value, recommendation rate, and advocacy level than satisfied customers, according to a two-year study amongst 100,000 consumers.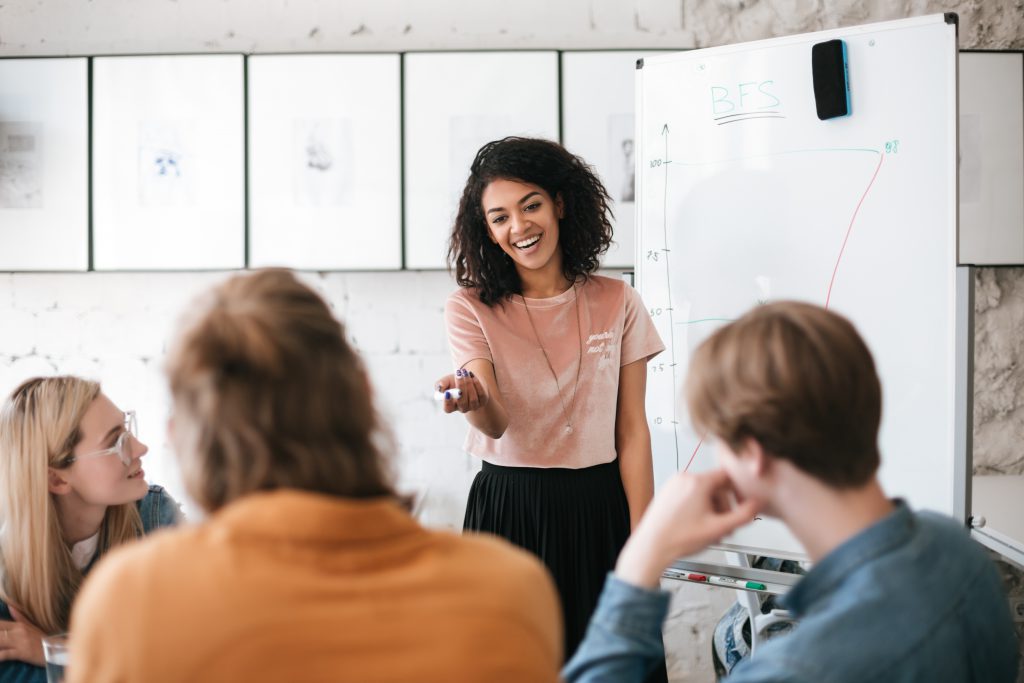 Four ways to electrify your editorial content
Content hub, editorial platform, or microsite—regardless of what you call it, they all refer to mediums with standalone content that doesn't directly relate to commerce. But how do you talk business without mentioning your products or services? These four Canadian brands show how it's being done.
1. Drive learning with Science World 
Science World recently refreshed its brand identity and content marketing strategy (and we were delighted to help play a small part!). What didn't change? Their pursuit to make science more accessible to children, teens, and adults. By answering questions on their social media and website such as: How old is our universe?, How does sunscreen work?, What is cryptography?, this Vancouver-based science centre lets visitors discover the wonders of science and nature online.
Why it works: Science World inspires life-long learning with its brain-boosting articles. Their website feeds curious minds by featuring the stories of subject matter experts and Future Science Leaders on a variety of topics that recur in the awe-inspiring exhibitions, events, and programs that Science World hosts. Eureka!
2. Spark inspiration with VIA Rail Canada
Canada is home to some of the world's most scenic train rides. VIA Rail Canada connects people from city to city and coast to coast by offering sustainable and memorable travel experiences. Through their blog, they awaken their readers' wanderlust by sharing the best spots in Canada to visit as a family, couple, solo, or with friends.
Why it works: the blog doesn't touch VIA Rail's railway services, but rather welcomes travellers aboard an online journey throughout Canada. The stories explore the several cities where VIA Rail's passengers (dis)embark. As well, the company shows how a destination-based editorial platform can act as a foundation for cross-promoting content across different brand channels, such as Instagram Story Highlights and Facebook.
3. Share expertise with Joule 
Boldly is Joule's answer to the company's vision to be physicians first choice for daily resources and knowledge. On its physician-focused content hub, the Canadian Medical Association subsidiary connects medics with information and thought leadership that accelerates their practise in health care innovation. Also, Boldly offers a platform for Joule's podcasts which feature well-known pioneers in the industry.
Why it works: Boldly clearly demonstrates that content strategy not only serves B2C. By putting editorial content at the heart of its B2B marketing, Joule offers useful information that assists physicians in preparing themselves for technical advancements and drives adoption of innovative practices.
4. Guide people with The Eco Hub
The Eco Hub is an online guide on mindful living that embraces topics like beauty, health, fashion, travel, food, and zero waste. The mastermind behind this platform is Candice Batista; a Canadian award-winning environmental journalist and eco advocate. The company blog is positioned as a place for people to learn and be inspired to live well by doing good. 
Why it works: Sustainability is on everyone's agenda, from big brands to governments and consumers. The Eco Hub encourages society to embrace climate actions that make a difference to both people and planet. As well, their content is perfectly suited to be leveraged on their social channels: DIY tutorials on Pinterest, how-tos on Youtube, and eco-friendly information on Facebook and Instagram.
---
Feeling inspired by the possibilities of editorial content for your brand? We'd love to help you discover your editorial voice and build it into your content strategy. Schedule a time to talk or send us an email at hello@forgeandspark.com.