Forge & Spark Media supported ECHO Storytelling Agency in 2018/2019 creating a content marketing strategy for Science World that would unite and guide Science World's internal teams and stakeholders in crafting and sharing the kinds of stories and marketing content that will effectively communicate a redefined vision and mission to the world.
THE WORK
We spent nearly a year with this thoroughly lovely crew, identifying its brand stories, determining how to best express them online, identifying and implementing the tools needed to do the job, and training the internal teams in ideating, creating, publishing and promoting content that speaks for the brand. The world involved an intensive Discovery phase interviewing 25+ stakeholders; crafting Strategy to address key stories to tell, optimal content types and channels; and creating operational and governance recommendations to ensure the right people are in the right roles, using the right tools, and measuring all of the beautiful success together.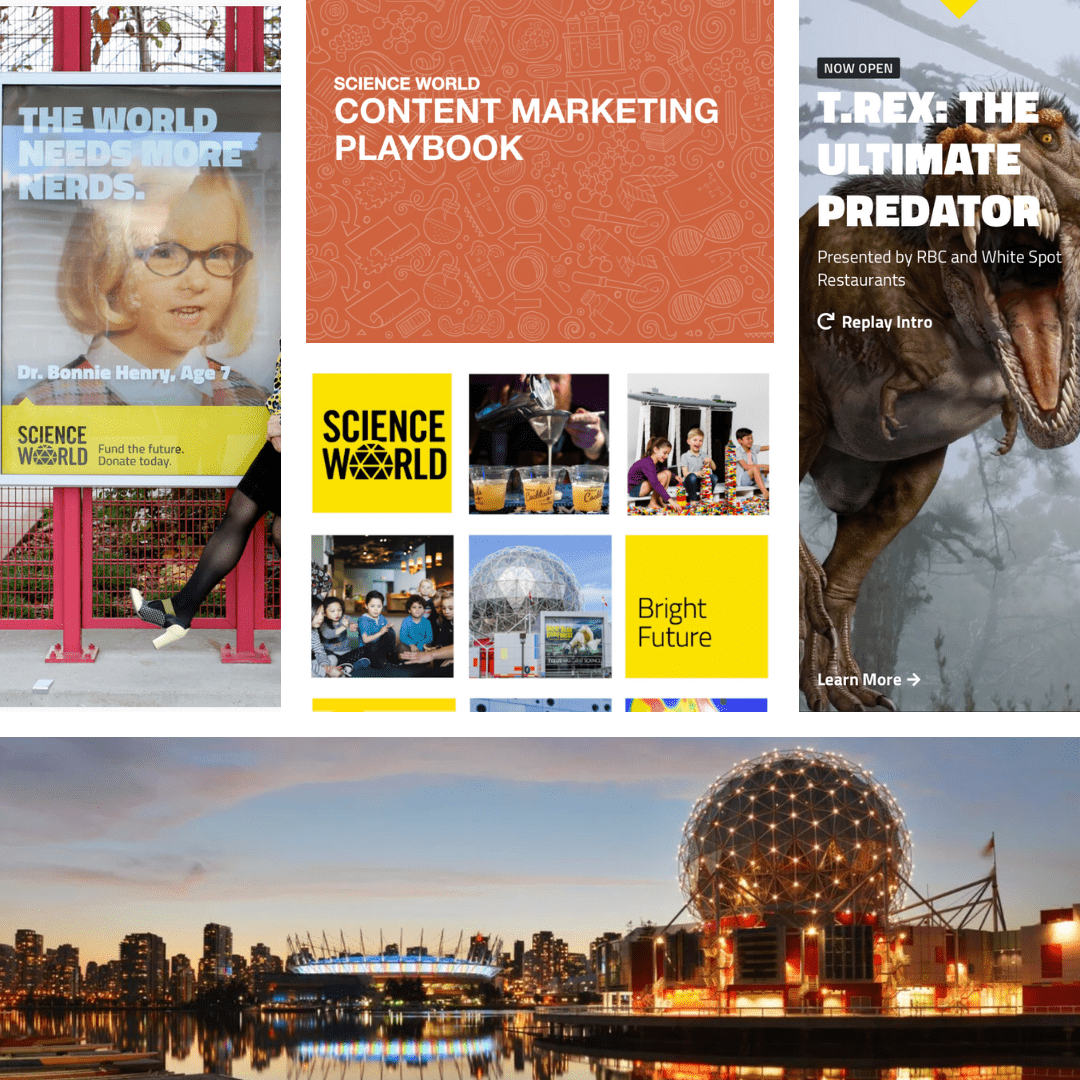 THE OUTCOME
Science World now has an efficient content marketing machine running smoothly–in the form of ten or so talented, science-smart team members who have also become content marketing pros. In a few short months since setting target goals for things like website sessions, social media followership and engagement, and donor engagement, they surpassed almost all. They're encouraged, invigorated, and generally on fire.
WHY WE LOVE 'EM
This is an organization that wants to build thriving BC communities rooted in science innovation, and a deep connection to nature. These are people who genuinely love science. We adore 'em.