Whether expressed in content marketing campaigns, social media posts or throughout company culture, kindness has all kinds of powerfully positive outcomes for your business
If you ask anyone who knows me, you'll no-doubt hear that I'm a straight-forward, numbers kind of gal. 
I came to Forge & Spark as a hard-core digital marketer who loves numbers, performance marketing and seeing tangible results. Although marketing needs creativity and room to breathe, I've always been fascinated by the outcomes I could see almost instantaneously. Call it immediate gratification or the need to show performance to the C-Suiters — I'm not really sure; I'm just really into it. 
I joined F&S almost right out of maternity leave. Having a child completely rocked my world. My child was one of those "difficult" babies and I was not equipped. If you ask someone who knows me, I'm a straightforward, in-control kind of gal. This does not pair well with a bad-tempered child.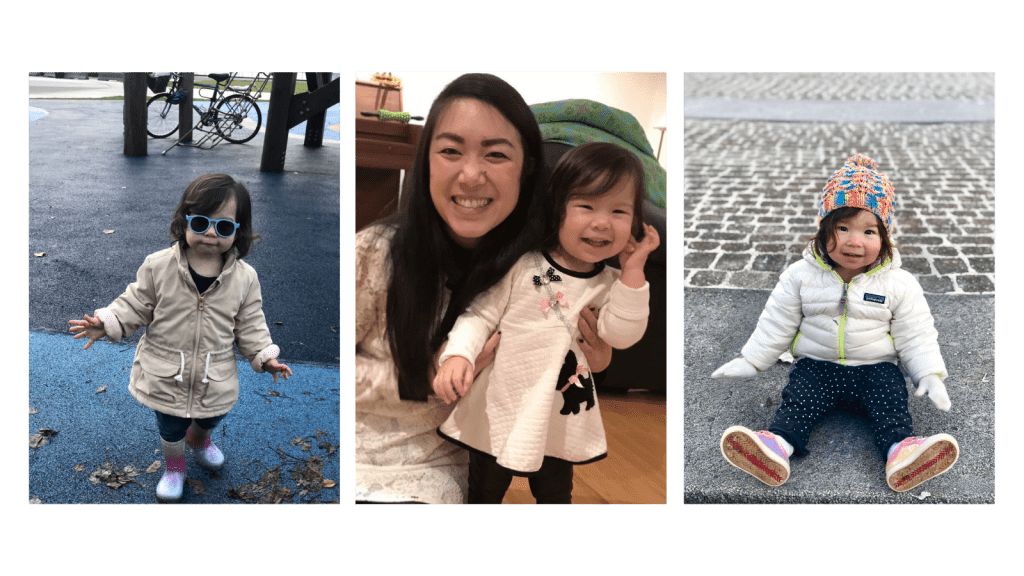 What saved me? Any time another person would do the smallest positive thing: smile at my baby, call my baby cute, comment on a photo with some love. My parents were the biggest saviours; not only dropping off food or holding her to sleep, but also commenting on how cute she was when at her peak of crying, while I was shrinking more inside of myself. It was those moments of quiet kindness when I truly felt okay. 
So what does this have to do with content marketing?
Well, as far as we're concerned, it has everything to do with both content marketing and life. 
We strive to build kindness into every part of our business, because we know that good vibes can really go a long way toward positive outcomes, which can only lead to more good things as far as business is concerned. And boy do we all ever need more good things in our businesses and in our work lives as we go into year two of this stressful and exhausting global pandemic.
Why Kindness Matters at Work and in Content Marketing
If ever there was a year to be compassionate, understanding and empathetic, it was this past year, as we all buckled under the stress and strain of global events. And from a content marketing perspective, that has translated into a focus on core human needs like self-care and social connection, with a hearty side of kindness on all fronts.
Content marketing is only as effective as our understanding of our customers' needs. And right now, there's no doubt we all need the equivalent of a warm hug. This might be a great time to double-down on your brand's "surprise and delight" campaigns, which in my experience at Vega and Cactus Club Cafe grew customer loyalty and advocacy in major ways (think: positive reviews, shares on social media, positive comments and major brand love). 
The same thing goes for our work selves, and in fact, studies have shown that workplaces that value kindness benefit from multiple positive impacts, including:
Less stress, which leads to higher productivity
Greater employee engagement
Higher employee retention
Less employee turnover
All of which equates to a better bottom line.
Consider this: workplace-related stress costs companies $550 billion dollars per year due to lost productivity and associated health care costs. Conversely, people who are consistently kind produce less cortisol (the stress hormone), which allows them to be more productive and healthy.
Small acts of kindness can make a big difference to the people we work with and to the people we serve (like our customers!) every day. Here are a few tips on how to up your kindness meter  — whether personally or as part of a larger marketing program:
Answer that email you've been putting off
Write a letter to someone who's made a difference in your work or life or to a customer who made a difference in your day
Share a good book 
Keep a gratitude list 
Respond kindly to a negative comment on social media
Offer a resource that helps solve a customer problem
Go out of your way to help a colleague
Wear a pink shirt on Pink Shirt Day (Feb 24) and be vocal about standing up for injustices
Build kindness into your next content marketing campaign (here are some ideas to get your creative juices flowing)
Tell a new mother their baby is cute and how brave they are for venturing out 🙂
Since joining Forge & Spark, I've learned how to be kind in ways I hadn't previously been at work: being generous with kind words, paying it forward with my work; being patient, even if I didn't want to be; and being kind to myself, which can be the toughest value to uphold. 
Most of all, I've had the chance to work on some of the most values-centered and positive campaigns and projects I've ever experienced. And I can truly say that the rewards of being kind, and receiving kindness in return, have been immeasurable.
Want to build kindness into your content marketing strategy? We welcome you to contact us to chat about how to use authentic content and smart tactics to build a strong and compassionate brand.