Recruiting seems to get harder every year. Either the economy is hot, and people aren't looking for work, or the economy is cold and the best people are all sticking with their current job.
Unless you're Facebook, Amazon, Deloitte, or some other industry giant, it's hard to stand out from the crowd. Values-based storytelling through great content can help.
I've recruited more than 200 people over the last 20 years. I've seen how there are always new challenges that make recruiting seem more difficult every year.
That doesn't mean it's impossible, of course.
One of the best ways to make it clear why someone should work for you isn't through pay or benefits—it's by sharing the values that stand behind your business and your team.
If you can communicate your values clearly, you get three advantages:
Differentiation from the rest of the jobs out there
A better interview process
Cultural fit between your applicants and your company
So how do you showcase your values in recruiting? You can tackle it in three ways:
Recruiting ads
Job posts
Interviewing
But before you do any of this work, you need to make sure that you have clearly defined your values. This is more than a mission statement—although if you have one, a mission statement can be a good place to start. Defining your values determines what you want from the people who work for you. 
Start to document your company values
Let's do a quick exercise to discover your company values. Open up a blank word document, and copy and paste the below questions:
What is your company's mission or purpose?
What are three things that you expect every employee to do at your organization?
What are three things that employees should never do?
Why do you hire new employees?
What is the value that you provide your customers?
What makes a team member remarkable?
As you fill out your answers, you're defining the specifics of what makes your organization's culture different.
For a galaxy-brain version of this: send this questionnaire out to every employee of your company and collate the results. I can guarantee that you'll be surprised by some.
Use your company values to help with recruiting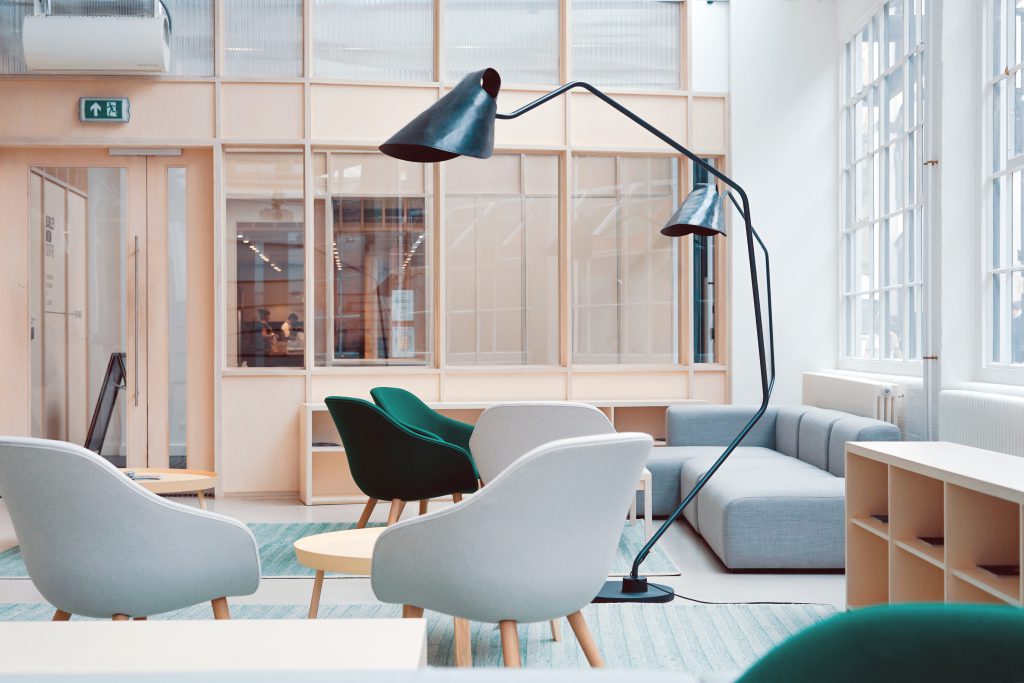 Once your values are clear, you're ready to start recruiting with them.
I've been a marketer for more than 20 years, and I tend to look at recruiting as the same as a marketing or sales job: find a good prospect (or candidate), persuade them to talk to you (or start the recruitment journey), and then convince them to buy your product (or join your company, since we're talking about recruiting).
There are very established ways to market to potential customers, but most companies don't think about marketing to potential job candidates.
If you're reading this, though, here's your chance to stand out from the pack and go chase down good candidates.
Find your ideal candidate
Start by figuring out your buyer's persona—aka, your ideal candidate. Where can you reach them online or offline? What do they care about? What language do they use?
I'll give an example of a campaign I ran to recruit candidates for a relatively small company in Poland. We were struggling to hire tech talent and planned a campaign around finding where they were and engaging them in an unexpected manner.
In our case, we found the bus and tram routes that the largest tech companies in town were on and advertised in and around those lines:
We were showcasing three elements of the company's values: extraordinary commitment, a feeling of community, and a sense of playfulness and fun. People who wanted another quiet, ordinary job wouldn't be interested in working for us, and they were less likely to engage in the ad anyway.
Once they visited the job listing, they'd be retargeted on StackOverflow and other developer-centric websites and reminded to complete the job application before the deadline ended.
What values can you communicate? How can you showcase them? Think of the step before your job posting: how are people finding your job posting? How can you make that reflect your values?
Your values may be different than a tech startup. Perhaps you're a mission-driven organization that's helping clean up plastic from the ocean, or you're a nonprofit helping educate inner city youth. Whatever your values are, they should be reflected in how you talk to your potential candidates and where you found them in the first place.
Show your values in your job posting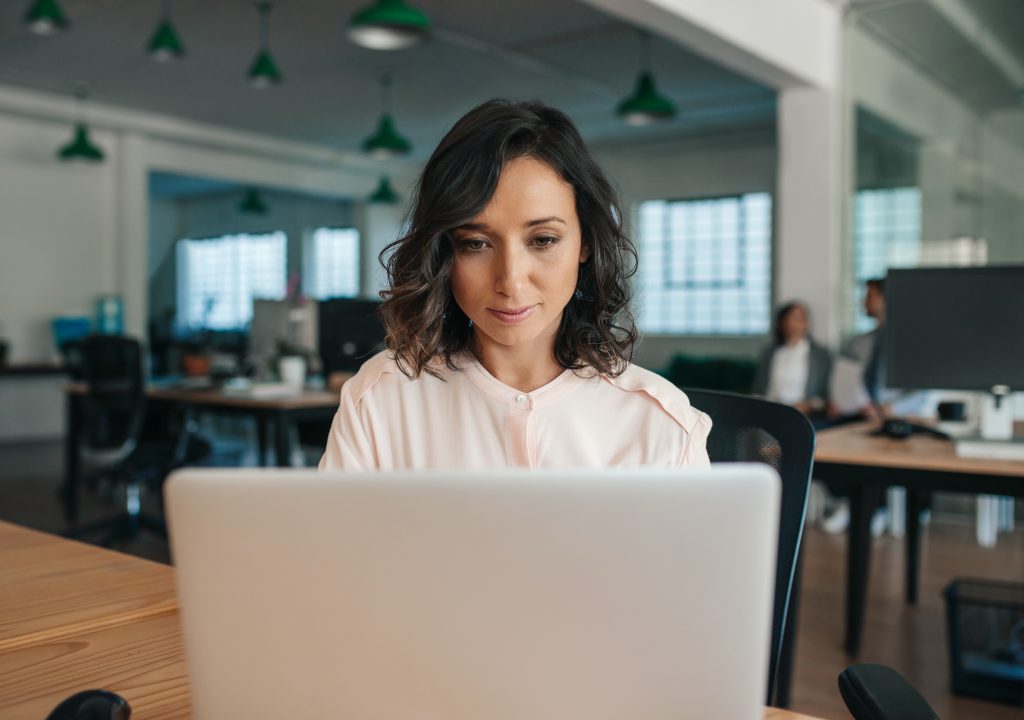 From a marketer's point of view, you want to make sure that your landing page for your ads—the job posting in this case—aligns with the message that brought people there.
When you write the job post, the temptation is to google "JOB NAME" and see what other people have written for their listing. That's surely good enough, right? No!
(I'm not calling anyone out. I've done it myself.)
Your job description is the very first experience a new employee has with your company. If it's generic and uninspired, that's what a new hire will carry into his or her first day on the job.
Think of what this person will be doing. Think how you would describe the result of that work to a customer or a lead. Maybe that's the best way to describe it to a potential employee, too?
As a guy with 20 years of experience in startups, I tend to think of any new job I'm trying to describe in terms of the responsibilities that they will own and the complexity of the problems that I expect they will solve.
My job descriptions tend to be written with those ideas in mind. But even with that goal, you can explain the role in contrasting ways that highlight your values.
Compare three different posts for the same job:
"Companyco is looking for a storyteller who can simply explain complicated ideas. This role will grow our blog audience to 20,000 monthly visitors, build our social media and bought media channels, and work with the analytics teams to deliver reporting on the user journey and the value of our content marketing.
"Nonprofitcorp tells stories that change the world. We're looking for someone who can help energize our donor base to so we can take action to fight hunger and decrease infant mortality in Sudan. With an eye for clear prose but an ear for telling stories sympathetically, we need a diligent and passionate content expert to grow our readership, enhance our social media reach, and develop our in-house analytics. We believe that by combining passion with world-class talent, we can create an organization that makes Earth better for everyone. Want to help make the world a better place? Join Nonprofitcorp today!"
"Banks suck. But this one doesn't. We need someone who can convincingly create content for the millennial and zoomer generation to help them understand that banks don't have to be awful. Armed with the best GIFs, the freshest memes, and a great appreciation for prose and style, our perfect writer is someone who speaks with authenticity and verve. Your first year will be all about 5x'ing our readership, creating analytics to demonstrate the value driven by content, and building a publishing and distribution system that puts eyeballs of our potential users on your awesome content. Are you ready for the challenge? Hit us up at Fancybank Inc."
What are the values that each of these job posts display? 
Which one would you want to work for? 
How can you tell your story & show your values in your job post?
Your values are about how you help solve a big problem that the whole world faces—whether it's recycling or mindful wellness or just giving people a little entertainment in their day—so have that mission and those values resonate in how you talk about your role.
Talking to your candidate
Once you've got applications (and the above campaign, by the way, got us more than 20 people who were currently employed and hadn't been actively looking for work to apply to our key tech roles), you need to reinforce those values when you talk to them, too.
Everything up to this point can be ruined if you can't walk the walk when you interview.
If you're a company that emphasizes the human touch, your first call with the prospective candidate should only happen after you've taken five minutes to see what they've recently tweeted or posted about on Instagram. 
If your values are about equality and humility, then having an office manager greet the applicant at the door instead of the hiring manager sends a false note.
And so on.
The best way to make sure that your candidate doesn't feel like your in-person values align with your online ones is to make sure that you're honest with yourself when you describe your values in the first place. Don't make "fun" a core value of your company's job post if you all wear suits, the walls are all grey, and no one ever cracks a smile at the office.
Testing your recruiting message
You tend to make a lot of assumptions when you recruit for someone. You think you know who your ideal candidate looks like. You have maybe spent two minutes thinking about the job title. Perhaps even fewer, if your company is large enough to have defined titles for most roles. You've written your job post, pushed it to Indeed.com and LinkedIn, and you figure you're finished.
If you're hiring for a critical role, you've really just started, though. No point in giving up working on improving your recruiting process just because you tried once.
There are many things you can test, but here's what I tend to:
Find the right persona. Who tends to be values-driven? How are you finding people for the top of your funnel? Job boards? Where else?
Find the right job headline. What tends to earn your job posting visits? Why? Can you make a more exciting headline?
Test LinkedIn Inmail for key hires; it's easy to see if they've clicked and, if so, overcome direct objections by asking why they didn't apply.
Find the right re-engagement headline. What brings your prospective applicant back to actually apply later?
Find the right CTA. How do you get people to apply?
Values-based recruiting is about the explicit values of your company ("We build rocket ships…") and also the implicit values in your company culture ("…while we're organized about it we can still have fun.").
Think about how you can showcase both of those in your next job posting, and I promise you'll stand out from the pack.
Want to learn more about organizing your content for a more powerful online presence? We'd love to have a conversation about your strategy. Schedule a time to talk or send us an email at hello@forgeandspark.com.