It's early days for businesses and brands trying to figure out what to say and how to say it in this strange new world of social distancing and self-isolation and getting comfortable with using the word pandemic in an email to one's mother. 
But as marketers and brand owners, we do need to speak to our customers and audiences–whether to reassure them, to inform them of business changes, to keep our businesses alive, or to maintain a level of human connection and trust. 
As a content marketing agency, we're hearing many of these kinds of questions from our business networks, and clients: How do you say what needs to be said without sounding preachy? How do you continue to keep your business running without sounding as if you're profiteering? How do you strike the right tone with your employees and customers about your business or offerings when they're anxious about their health–and everything else that's going on?

We certainly don't have all the answers. What we do know is that none of us are dealing with business as usual—and that this, above all, needs to be clear in what we say and do as businesses.

We know, too, that there are ways to ensure that we continue to—or in some cases, start to—communicate with empathy, compassion, and humanity while running our businesses, and cultivating relationships with people who matter to us. 
Here are a few examples we've seen in the last few days of businesses and brands getting their content and messaging right.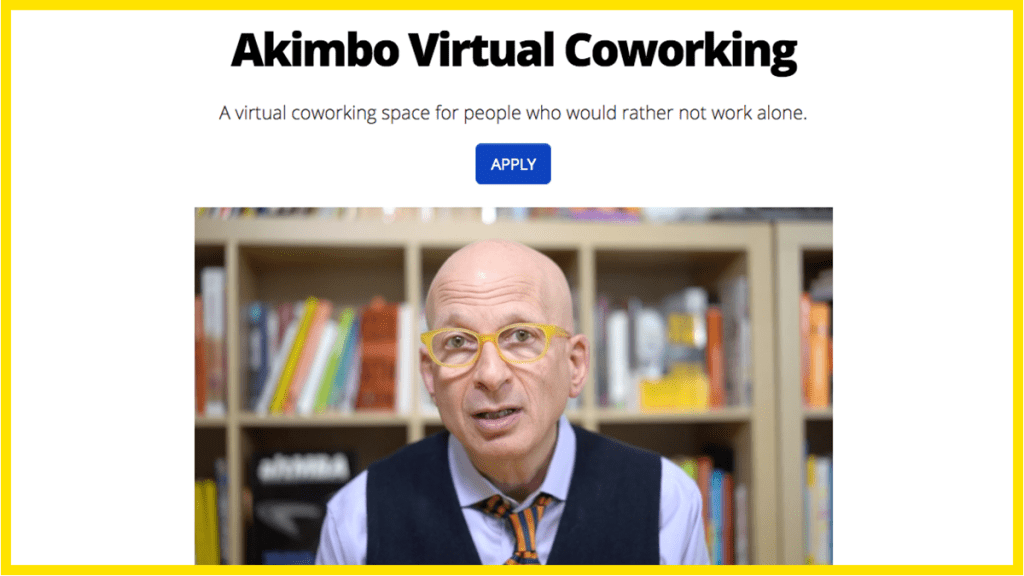 I've taken a couple of Seth Godin's amazing Akimbo workshops over the years, and am a member of his global Akimbo community. Godin is always forthright, honest, and direct in his communication and marketing—qualities that he is putting to phenomenal use in setting up a free shared co-working space for his workshop alumni (and others). He's doing good work, and being crystal clear about why he's doing it. He even hopped on the call personally on Day one which was admittedly kind of a thrill (there I am next to him!).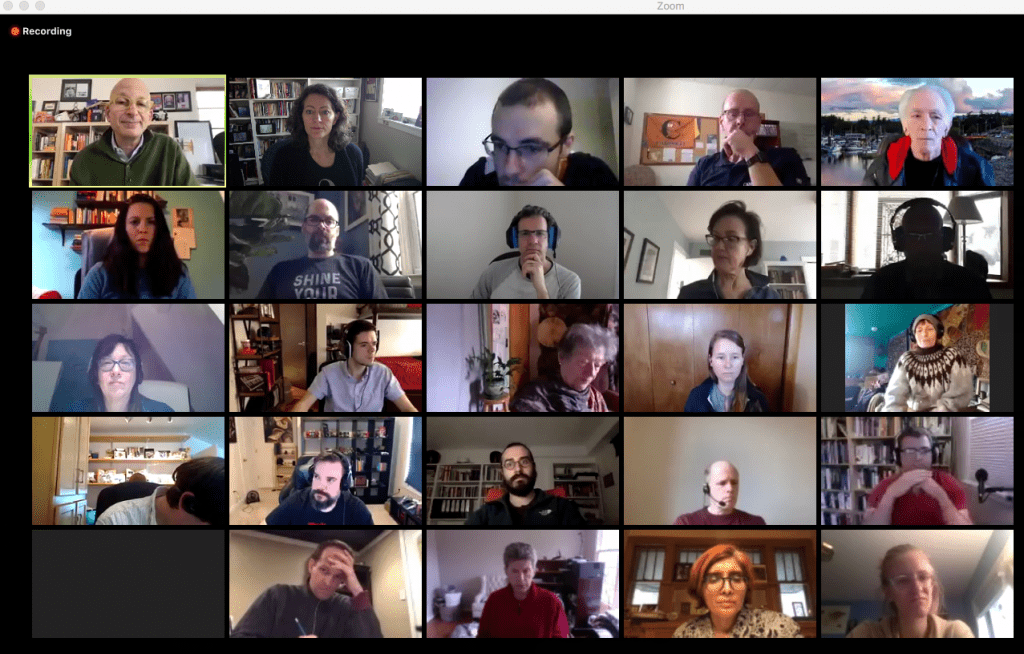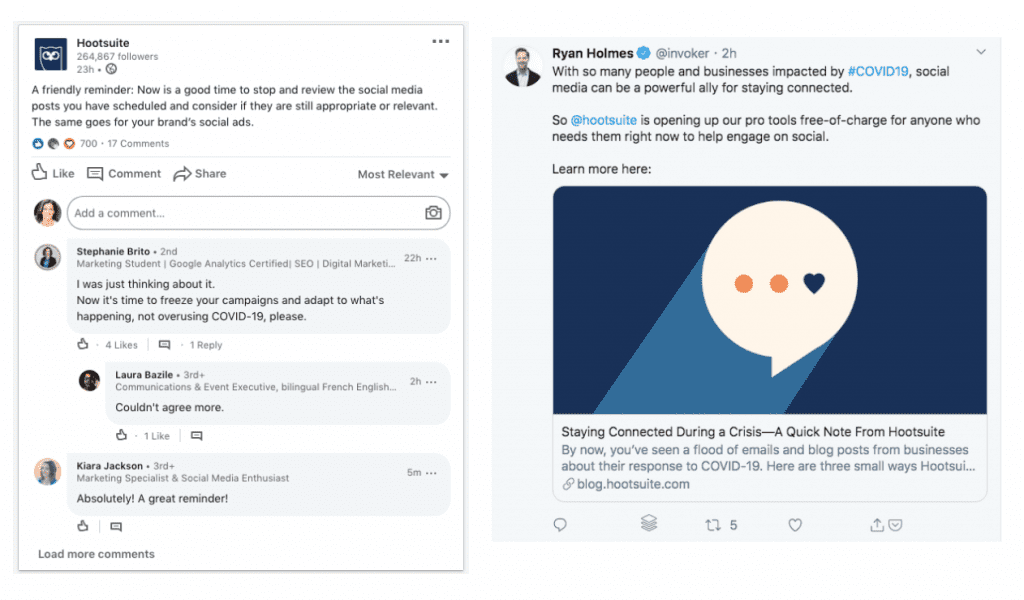 Hootsuite posted this gentle reminder on the brand's LinkedIn channel, which caters to an audience of professionals, many of whom are brand leaders, or people likely to do the marketing for their and other brands.
"Now is a good time to stop and review the social media posts you have scheduled and consider if they are still appropriate or relevant. The same goes for your brand's social ads."
Further to this, Hootsuite CEO Ryan Holmes announced that the company would be offering pro-level tools for free to help engage on social media.
Well said, and well done, Hootsuite.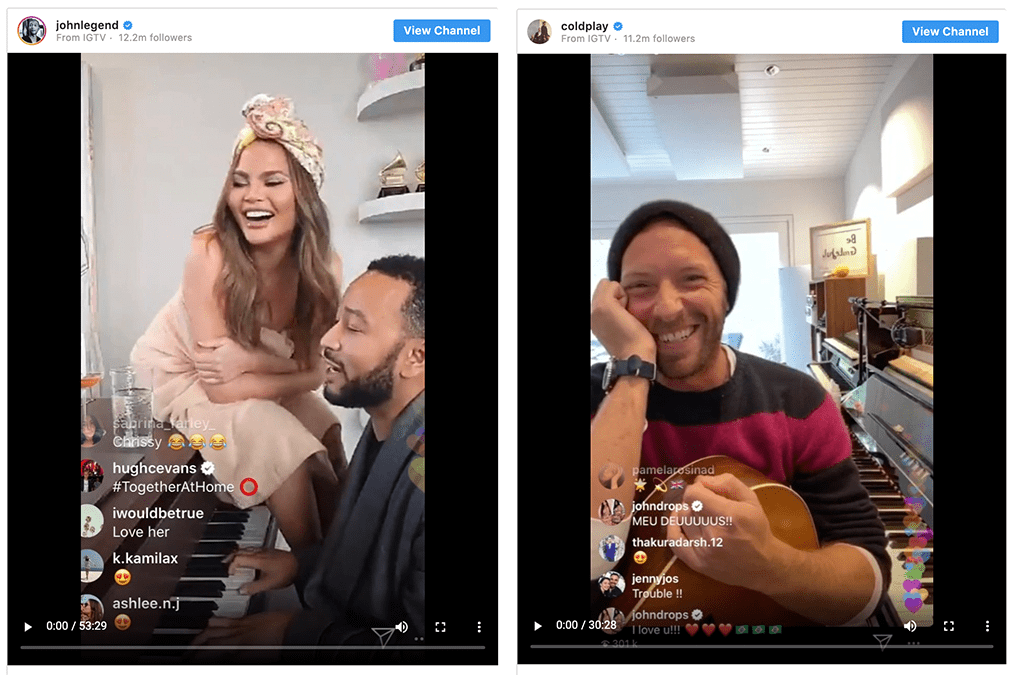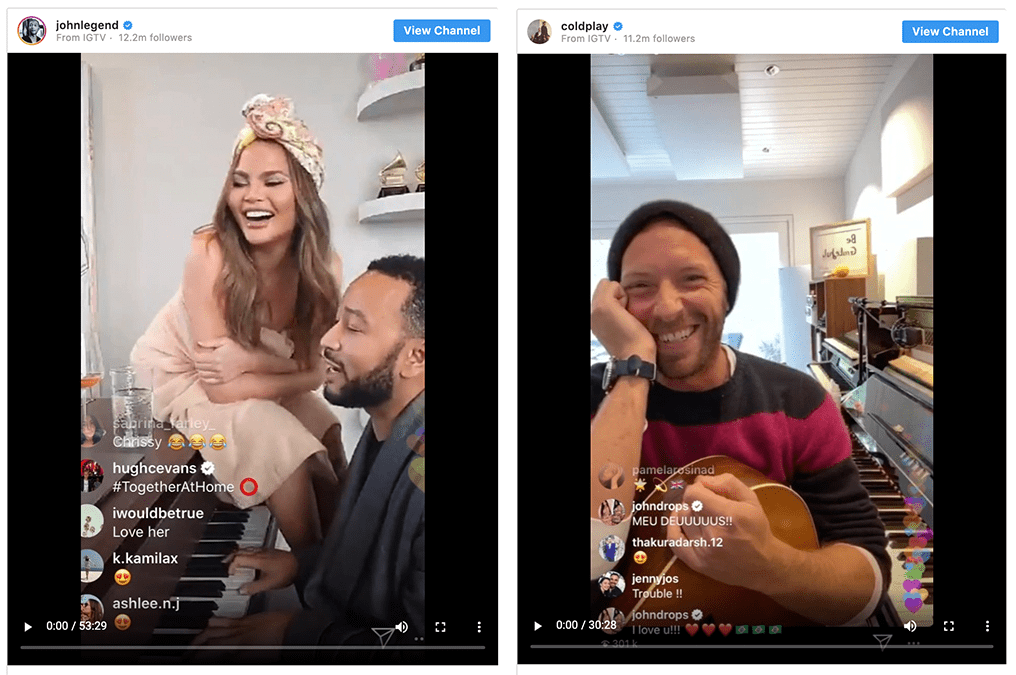 Instagram Live has never been so alive in our feeds than right now. Celebrities like John Legend, Chris Martin from Coldplay, Charlie Puth, and Niall Horan put on live concerts for their fans and for a worthy cause. The #TogetherAtHome initiative by Global Citizen in partnership with WHO, encourages social distancing and provides information about how to stop the spread of COVID-19. They're also donating to the COVID-19 Solidarity Response Fundraiser. This type of content brings all of us together (at home!) and it's truly music to our ears.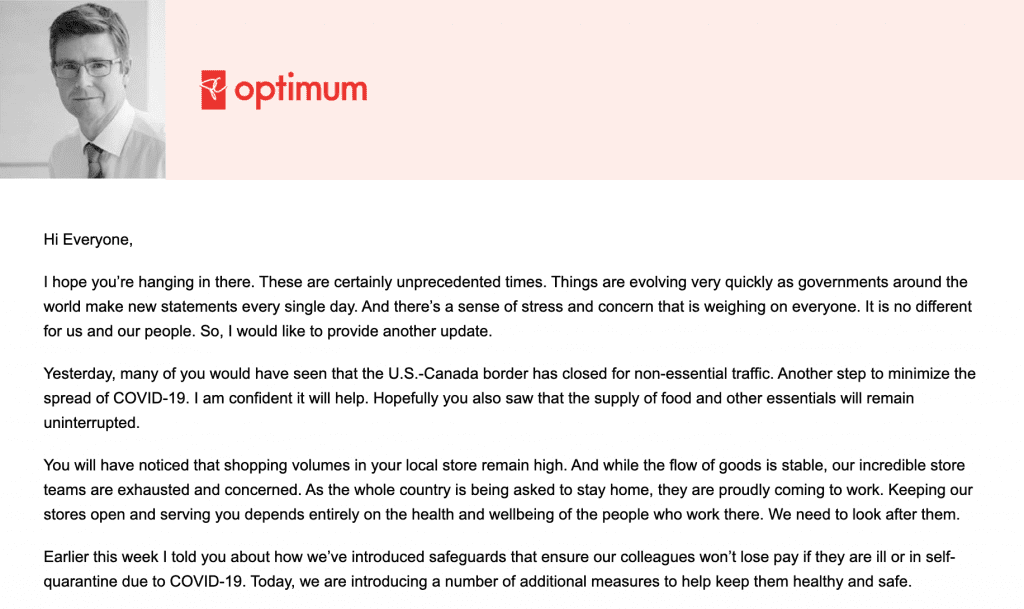 It's encouraging to read an open letter that directly acknowledges fears, but is kind and stays positive during troubled times. Galen Weston, the Executive Chairman of Loblaws, speaks about food shortages and price gouging, and focuses on being calm and measured. He assures people with concrete points that they are committed to ensuring food shortages will not happen.
It sets a great example for a thoughtful, compassionate and direct response from a large company.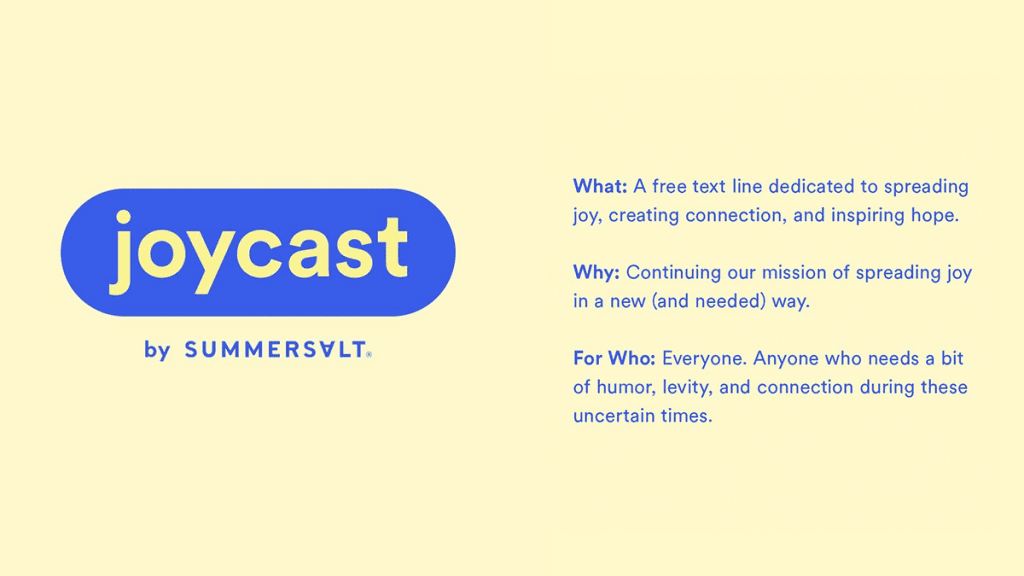 Summersalt is a swimwear and travel brand, and recently started Joycast: a completely free "text line" aiming to spread joy, foster connection, and bring hope to those who need it. Just text JOYCAST to 24321 and you'll be connected with a member of their Customer Happiness team, whose mission is to bring some much-needed joy into your day.
The company is driven by a mission to spread joy to their community, and this is a wonderful example of how to do just that in an uncertain climate.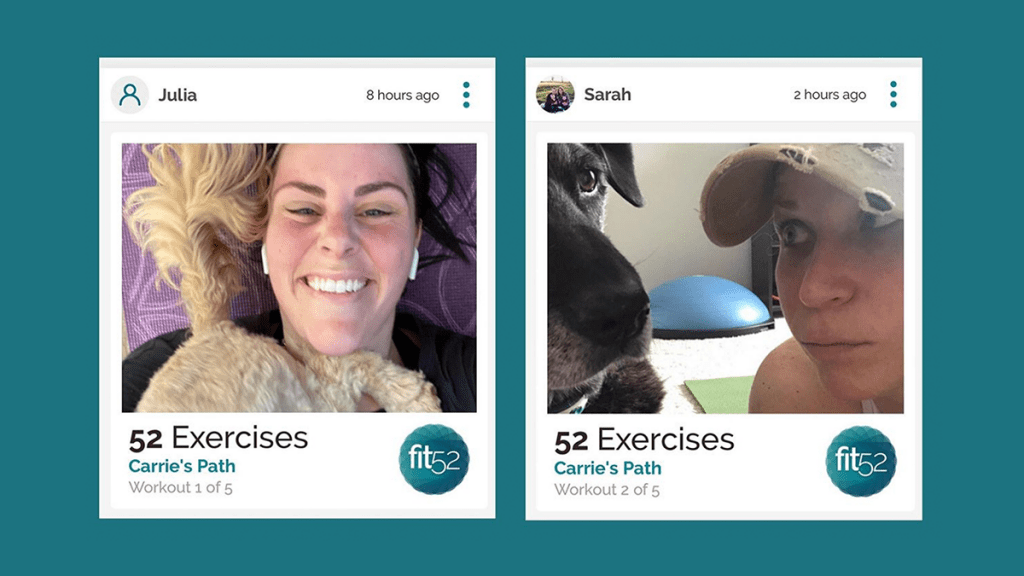 For our client fit52, they're bringing smiles in the form of the community's sweat selfies—with their dogs! With so many people working out at home, their loveable pets have joined them in their fit52 fitness journey for a little extra movement (and cuddles). If we have to be at home, it helps to have pups around to brighten our day!
---
Let's all continue to read and listen to the news, and to adhere to advisories, and to keep ourselves and all others safe. We must. But let's, too, applaud the songs being sung from balconies. And maybe even start singing ourselves.