Asana for Robust Content Operations
I think we can all agree that organizational process is a key element of running any business. Making organizational process a priority, however, or even finding the time to think about it, is a challenge for many of us. And especially when it comes to your content operations—that is, the organizational machinery that allows you to plan, produce, publish, and make the most of your marketing content—doing so is vital. Optimizing your content operations will ultimately allow you to set up a strong foundation for your team and to scale up methodically, without too much duress.
I have worked for 15+ years both at agencies and client side—and I've noticed that no matter where I go, operational challenges tend to be consistent, regardless of company size. Having standard processes and procedures, as well as some sort of Project Management software is often needed—and it starts with operations.
Choices, choices…
Which PM software you choose is usually less important than how it's set up, but even more important than that is WHO is leading the charge for its implementation and upholding / championing the process behind it each day. It needs a point person or team to be its cheerleader and to allow for it to thrive. No software alone will save you—it's the people using it each day that are going to be key to its success.
On our team, we use the tried and true Asana. It's flexible, has varying project view options, and is highly collaborative: all the things you need to get work done efficiently and cross-functionally. However, ours was operating somewhat DIY and therefore felt disjointed. Bottom line: it needed some TLC.
So, tell me what you want, what you really, really want.
The first thing I did as Director of Operations was pull up my sleeves and carry out a quick audit. I chatted with team members across departments and asked them questions about how they used Asana, where their pain points were, and how they thought we might better align.
After a debrief (and then deep dive) with the Project Management team, we proceeded to set up templates, noting the project processes as a baseline for commencing work. This provides a foundation of consistency from the start, where every project merely duplicates the applicable templates for new projects. With this now as a standard practice, projects look and feel similar across the board (pun intended).
Speaking of which, Asana offers varying views to see and digest information, which is fantastic as everyone works differently. Some people, for example, love lists, while more visual folks appreciate boards (like me!) and others do a hybrid approach depending on the type of project information they are accessing.
As a content agency, some of the templates we use for projects on the regular are:
A New Project Process board (to checklist all the admin and intake tasks that new client work brings – think contracts, billing, setting up Slack channels, etc)
A Content Calendar board (strictly viewed in Calendar view) to summarize and schedule planned content work including newsletters, blogs and social media. You can use this both internally and also to share with clients for review. Calendar view is such a nice, clean visual representation of scheduled content and can easily replace the dreaded DIY content calendars that many of us have had to build from scratch (sob)
Ongoing Content Planning boards to map out all client content monthly (and beyond!) A great spot to both brainstorm as well as execute work here.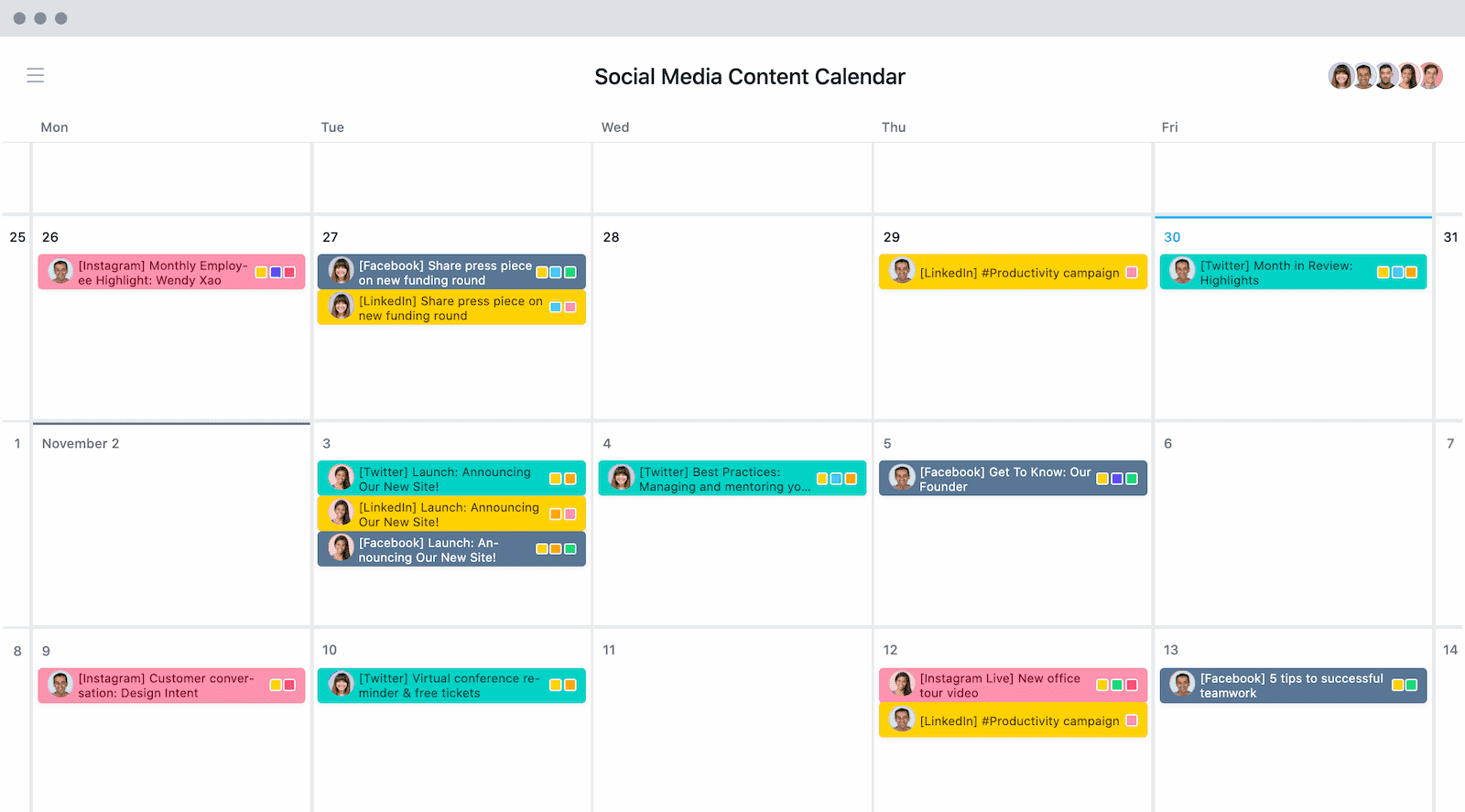 Image from Asana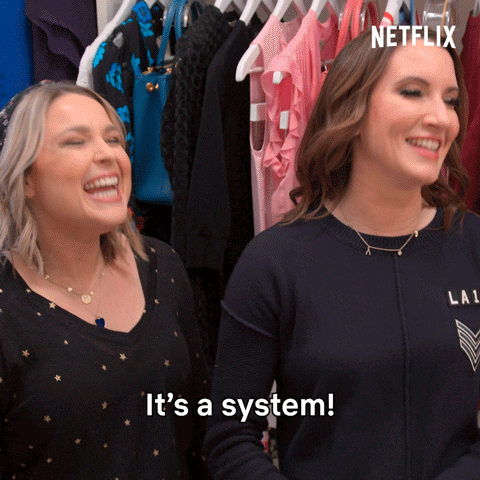 When we start new projects, we duplicate the templates and only customize thereafter. This allows for a legacy understanding of how projects function and roll out, so that new team members have a clear guide when starting on how work is done at our agency. Essentially, it's creating muscle memory so you do not need to reinvent the wheel each and every time.
Encouraging work within Asana also alleviates multiple touch points between team members. We found that creating a column within boards with important links to all pertinent docs is also a good idea, so that there is one source for all the things: files, contracts, briefs, style guides, etc.
We also encourage private boards for team members who like to track their own personal tasks without adding too many bespoke layers to the client boards and tasks.
And when a project is complete, it feels sooooo good to archive that Asana board!
Just Keep Swimming.
We're now enjoying the fruits of our Asana labours and have successfully streamlined project workflows at Forge & Spark. I love how flexible it all is, and the active collaboration features have had a massive impact on the efficiency (and it seems, happiness!) of our teams.
The real takeaway here is that project management software (and in our case, Asana specifically) can really help improve operations by creating a centralized system of record.
There's no doubt that it's effective, but it all depends on how you use it.
Running an effective and efficient content operation is no small feat … but it can be made a lot easier when you have the right tools.
Curious about how to set up your content operations for success? We can help strategize and set you up. Get in touch.