How often do you choose products or services because of a brand's core values? Purpose-based content plays a big role.
It's not always enough to compete on quality—especially among increasingly savvy consumers who are concerned about the state of the world (quite rightly!) and who recognize that their purchase decisions can make a genuine difference socially, environmentally, or in someone's life. 
They'll click that 'purchase' or 'follow' or 'share' button not only because they like what you offer, but because they appreciate what you stand for. They recognize your purpose.  
Purpose-driven organizations measure their success by the impact they make on those who use their products and services—beyond just making profit (which is important, too). Purpose-driven companies or brands are motivated to meet a certain need or solve a societal problem, which in turn informs their brand's vision, mission, and product or service development, and storytelling, content, and marketing. How well their storytelling can connect with their customers and win their loyalty often determines their success.
A recent Zeno study of 8,000 consumers entitled Strength of Purpose shows that 94% of global consumers engage and reward companies that have a strong brand purpose and are four to six times more likely to purchase, protect, champion and trust brands with a strong purpose.
Here at Forge & Spark, we made the decision long ago to put our marketing talents to work to help purpose-driven brands tell their stories and drive business results—because we want to help those doing good make an even bigger impact. So we pay very close attention to the stories being told. 
Here we take a close look at five purpose-driven organizations that we feel are creating exceptional content to engage their customers.
Natura is a top cosmetics brand in Brazil that provides innovative and sustainable products. Its vision is to create and sell products that show care — to oneself, others and nature. The company walks and talks sustainability, even incorporating Vision 2050 into its brand pillars. It's also committed to sourcing fair trade ingredients from Amazon communities in order to support the economic empowerment of local indigenous people.
Content we love
Natura makes it crystal clear on its website and social media channels that it cares deeply for the planet and for relationships, telling a consistent story about outsourcing its products from the local forest.
This much-celebrated purpose-driven soap brand has reenvisioned the meaning of beauty, telling a new story about what is beautiful. It made big news back in 2004 when it launched the Campaign for Real Beauty to challenge media-driven female beauty expectations. In 2006, it also established the Self Esteem Fund targeted at teens. 
And Dove consistently goes further than just talking about how its products will enhance beauty to truly advocating for women. Using the slogan "Care that goes further" Dove moves beyond self-esteem and body image to sustainability, intending to do good for the planet. Let's hope it follows through.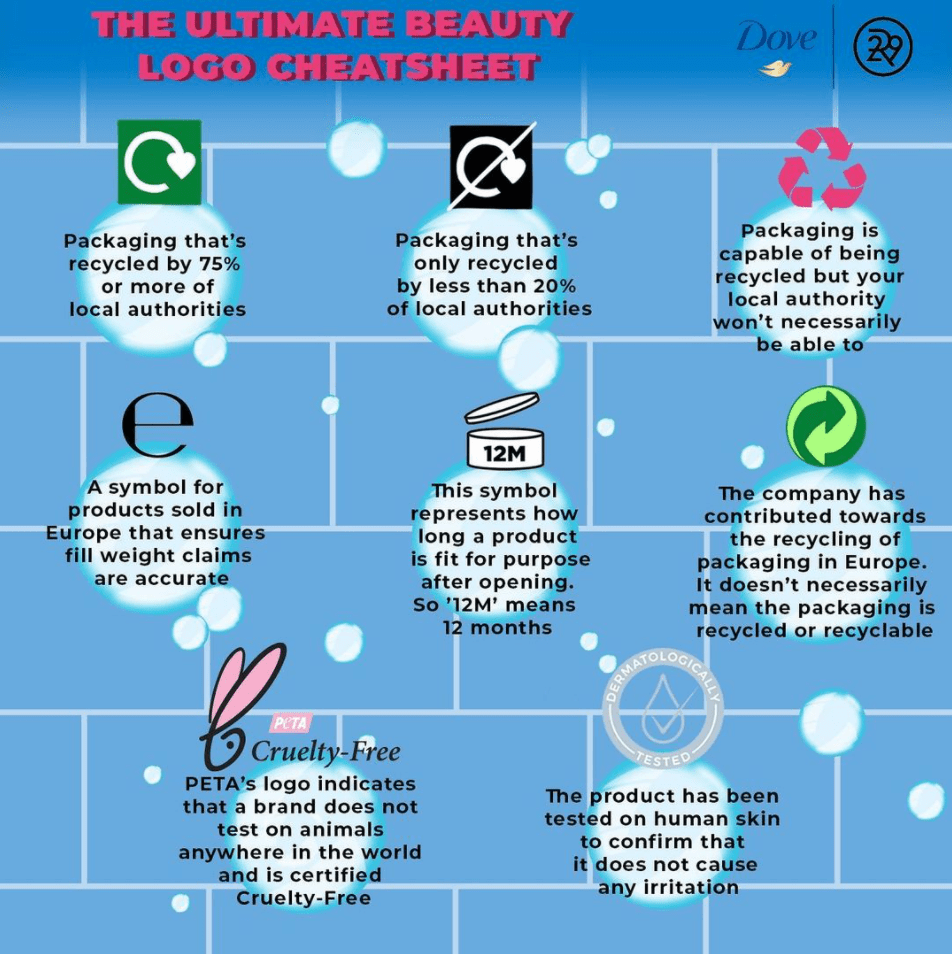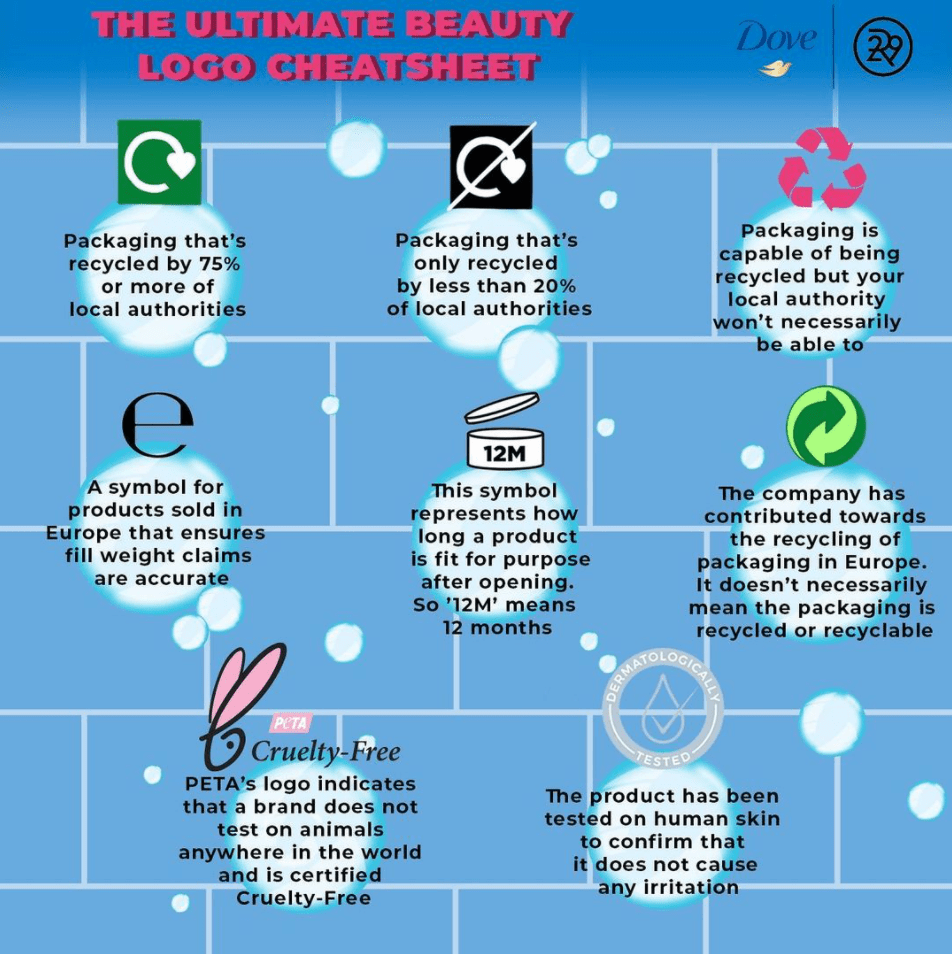 Content we love 
It's bold that a beauty company that sells its products in plastic bottles is committed to help reduce plastic waste globally. We like that they put it out there—they say their "recycled plastic bottles save more than 20,500 tonnes of virgin plastic per year" and that by 2050, "all of our packaging will be designed to be: 🙅‍♀️ Plastic-free ♻️ Made from 100% recycled plastic, or refillable, or reusable 💚 ." Uh-huh. 
Like all consumers, will watch very closely for the follow-through. 
Based in Chicago, this nonprofit animal shelter organization explores different ways to end homeless pet euthanasia. Its purpose is to save the lives of stray and homeless animals. Each year, Pets Are Worth Saving (PAWS) organizes a now-famous 5K Walk/Run, raising money through registration fees. 
Content we love
PAWS uses its online platform to display fundraising progress and top fundraisers, to support a gentle feeling of competition. 

We also thoroughly enjoy MatchMadness on the socials. 
Purpose HR provides cost-effective, pragmatic human resource support to businesses in their early and high-growth stages with a focus on technology, engineering, and life sciences. It helps to design and set up practical tools for the successful growth of teams. It prides itself on having trust, empathy, and equality at the heart of everything it does. This has enabled the company to successfully support startups in Scotland and beyond, fostering inclusive, diverse and purpose-driven workplaces and cultures for its clients.
Content we love
Checking in after a year of struggling through COVID-19, Purpose HR offered this simple but helpful educational post on the priority of mindfulness in a time of uncertainty. It's not revolutionary, but it expresses clearly what they value and who they are—something their potential clients will greatly value, too. 
Chipotle has always done things a little differently. Unlike other players in the food industry who focus on price, it focuses its messaging on a transactional relationship.
Word-of mouth marketing is how Chipotle started out and remains its priority as opposed to traditional advertising campaigns. 
Chipotle's website showcases its values right upfront. It focuses on sustainability, transparency, and nutrition, working to build a tribe of loyal customers who stand for the same values and who are looking to connect on a deeper, more sustainable, level that cuts across social and economic lines.
Content we love
Did you know Chipotle was the first American fast-food chain to eliminate Genetically Modified Organisms (GMOs) in their ingredients? It's passionate about sustainability and responsible agricultural practices and doesn't hesitate to tell this story loud and clear. 
Chipotle is also known for its satirical web series entitled Farmed and Dangerous. The series stars the protagonist, Chip, who manifests all the values that Chipotle stands for by poking fun at the agricultural industry. 
Most recently, during the pandemic, Chipotle embraced the consumer shift toward making purpose-rooted purchase decisions, and used 'traditional' Chipotle holidays like National Burrito Day to donate 200,000 free burritos to healthcare workers and to match a percentage of e-gift card purchases with donations to organizations that equip healthcare workers with protective equipment. It also expanded its emergency leave benefits, and issued assistance pay. It's walking the purposeful walk, and then some. 
Good work makes for good stories
Purpose-driven organizations do good work, and therefore have fantastic stories to tell, helping them to create exceptional and emotionally engaging content. When potential customers discover the content, and love it, they'll reward the organization with their time, attention, and hopefully purchasing power. It's just as simple as that. 
Ready to create exceptional content that guarantees the success of your purpose-driven organization? We're here to help.