The Work
The University of the Fraser Valley knew they needed to share stories about their incredible students to inspire and recruit new Continuing Education students. We engaged their team of committed stakeholders in a three-part Discovery Workshop series, and emerged with a Campaign Plan for #ContinueYOU: a fresh recruiting campaign designed to capture and showcase the challenges and triumphs of some truly incredible students. The campaign used a combination of organic social media and paid advertising and social promotion to drive to a freshly designed, conversion-focused landing page.
The Outcome
Our campaign for UFV generated double the number of impressions originally targeted: 1.2 million impressions in total. We also doubled our targeted engagement percentages among our targeted demographic groups, and UFV has reported a healthy increase in calls/inquiries from students. Social media followers also increased by 23% during the campaign.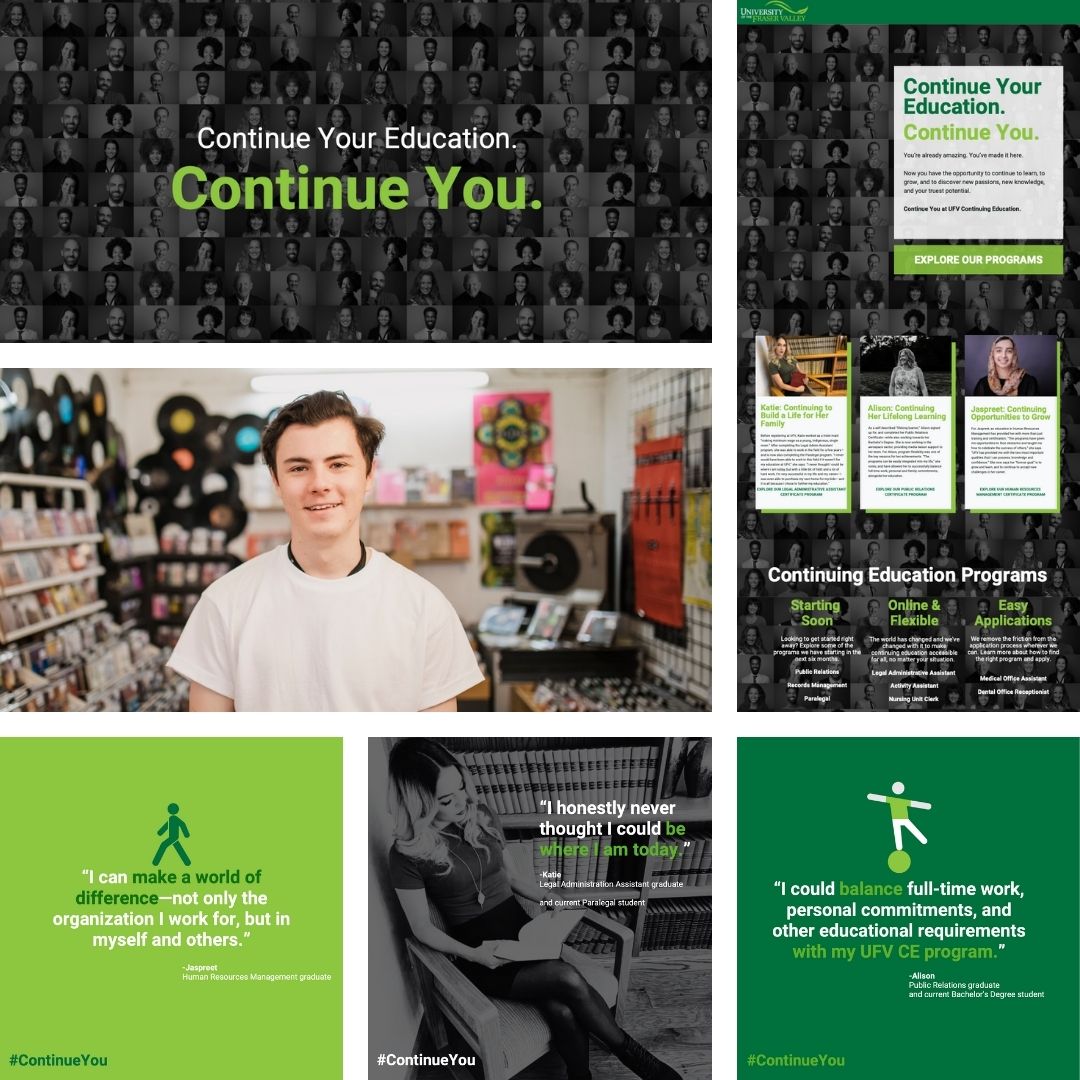 Why We Love Them
The incredible stories that captured UFV students' determination and grit was truly an inspiration to everyone on the team who worked on this campaign.
The campaign was an excellent reminder that it really is never too late to continue pursuing your dreams.
Check out more of our work by following the arrows below. And feel free to reach out to discuss ways we might support you and your team with the right targeted campaign and/or content.