We're always on the lookout for purpose-driven brands that really nail content marketing—whether it's standing out in a sea of cookie-cutter content, taking an utterly fresh approach to a social channel, or—in the case of Water.org—creating a visually distinctive and coherent brand across a range of channels.
We refer to this as "brand unity"—and it's the key to projecting a whole vision of who and what you are as a brand to your customers, regardless of platform.
Brand unity is about finding your voice, refining and clearly articulating your messaging around your brand mission, and creating and maintaining a clear visual style, regardless of where the audience finds you. The more you can establish a dependable and distinct brand experience, the more your customers will reward you.
Our Creative Director, Lara Kroeker, breaks down exactly how Water.org is killing it with brand unity (and how you might do it, too).
Logos, Fonts, and Colours
The Water.org brand remains steady across all marketing channels: verbal, visual, and digital. Their logo stays consistent whether it is round or square. Blue is used as a background colour or a text colour and used consistently. The line drawings have the same line width and feel, so that on a fast scroll you visually identify the brand.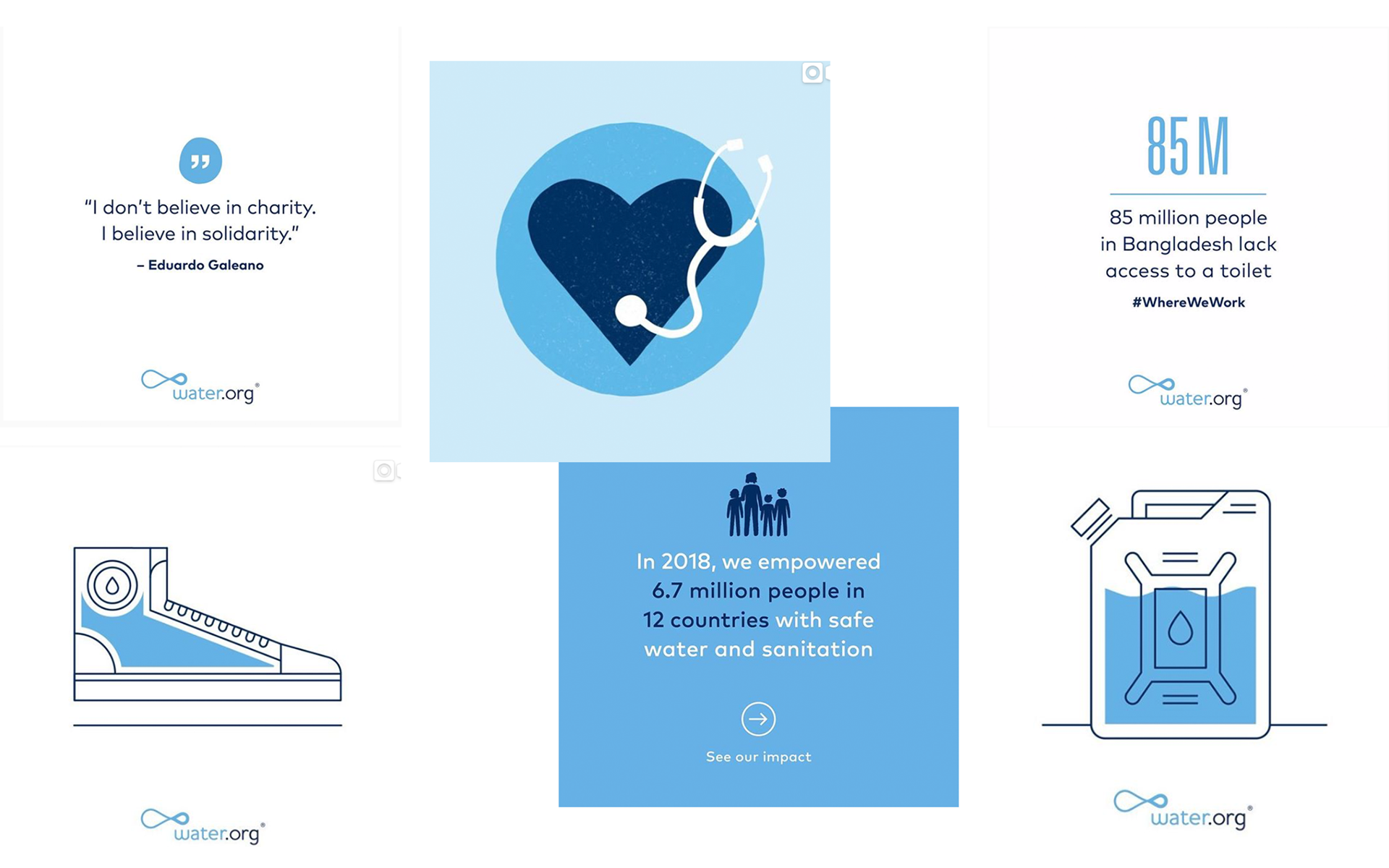 Visual Style
Water.org has one visual style and they stick with it. They have a cohesive look and feel through every marketing channel, which allows customers to identify them at a glance. The photos are all professional, gorgeous, and feature heaps of depth. Their visual brand is just spot-on, from their socials to their website to their excellent newsletter.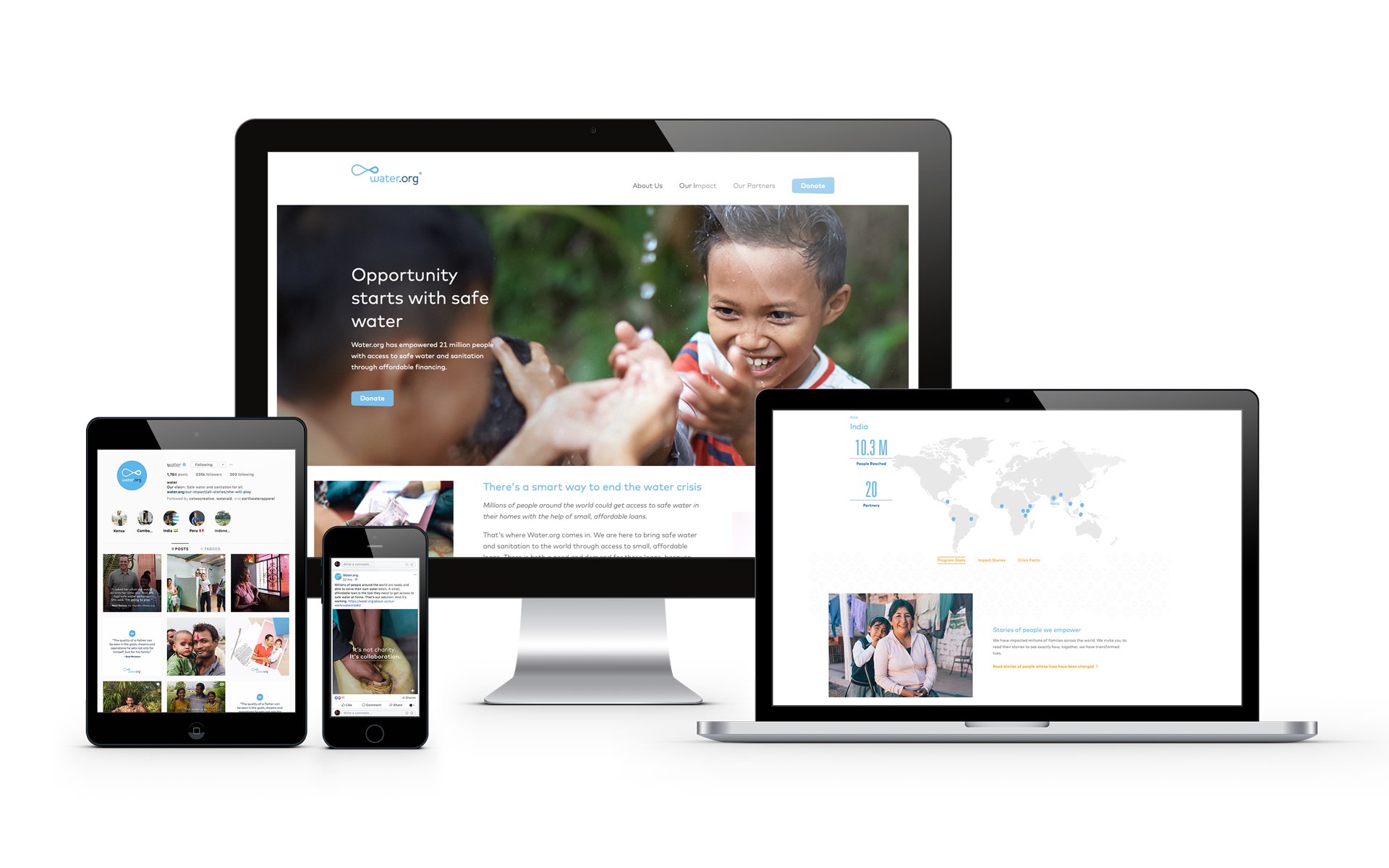 Voice and Tone
Water.org has nailed their brand voice and gears every interaction towards the same audience—always with a mission and vision in mind—to donate to the organization.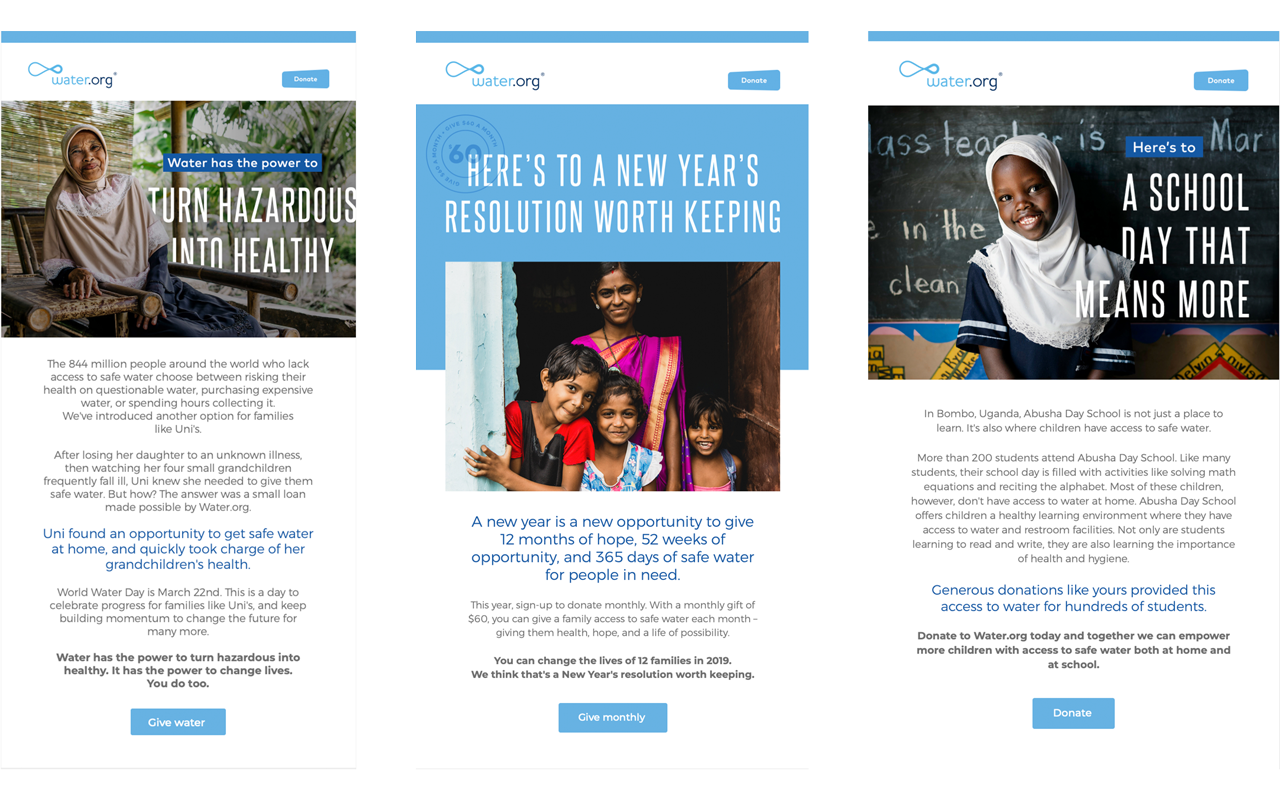 PS: Go on. Donate to Water.org if you've got a few extra $ and a big heart. These folks are genuinely trying to do some good in the world (and we so love and applaud that).
You can also book a time to talk to a real human here!
Want to learn more about organizing your content for a more powerful online presence? We'd love to have a conversation about your strategy. Schedule a time to talk or send us an email at hello@forgeandspark.com.