THE RIGHT STRATEGY, CONTENT, AND CAMPAIGNS
FOR B Corps and PURPOSE-LED BRANDS.
THE RIGHT STRATEGY, CONTENT, AND CAMPAIGNS
FOR PURPOSE-LED BRANDS AND ORGANIZATIONS.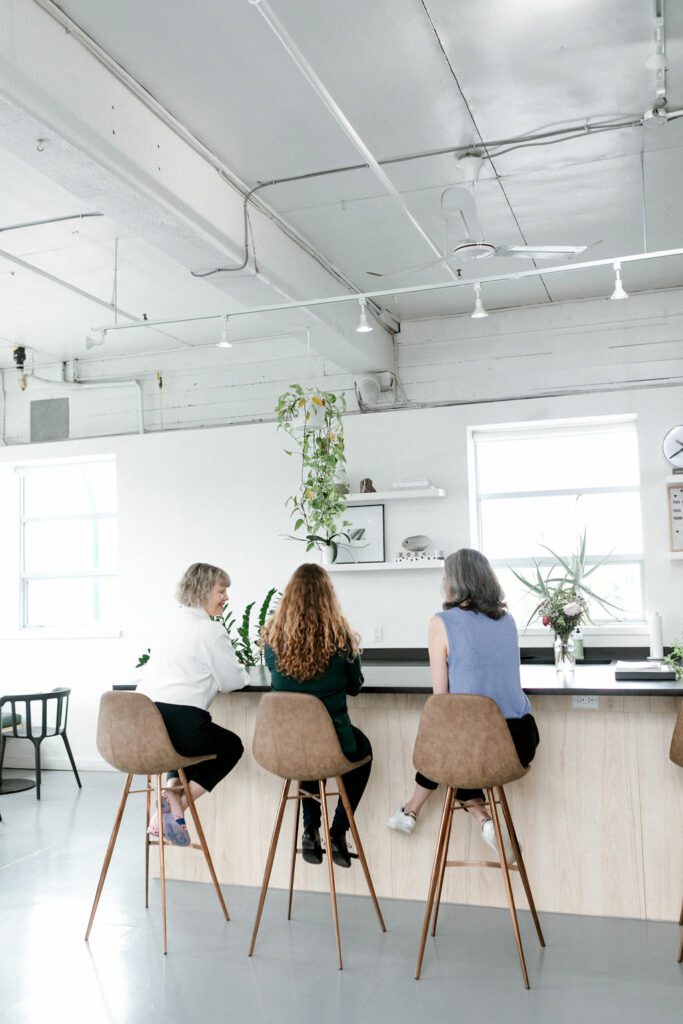 The right brand content not only engages and builds trust among your target audiences, but also feels genuine—and gets results you feel proud of.
Our team of whip-smart strategists, storytellers, designers, and analysts works with other B Corps, and purpose-led leaders and brands to amplify the impact you're making in the world. 
We specialize in developing thoughtful and strategic organic content that allows you to tell your most important brand stories with authority and impact, building your own brand authority and thought leadership alongside your own values authority: the recognition among your audience that your brand is worth believing in. 
Plus … we take content and social media marketing off the side of your proverbial desk, and make it our focus. 
We're the secret sauce for many, very busy, founders, CEOs and marketing leaders, who have a clear vision of what they need to say, and how to say it—but that don't have the time, or content team, to deliver ongoing content, or story-rich campaigns, to their premium standards. We help these lovely humans to deliver authentic, unique, premium, and effective marketing that they (and we!) are genuinely proud to share.  
Our team steps in where and when you need us, bringing thoughtful process, warmth, experience, and a creative spark to your content and social media planning, developing, optimization and promotion—always ensuring that you're getting the business results and growth you need.
Scroll down for examples of our services — or better yet, get in touch for a brief content consultation today! 
We also invite you to click the orange button below to view some of our favourite recent projects.  
STRATEGIC SERVICES: CONTENT MARKETING AND SOCIAL MEDIA MARKETING
Got a strategy that's not working? Creating content without being suuuuper clear why ... or for whom? We've got you either way. Our strategy makes lives easier—and gets results.
We're a collaborative crew, bringing together your team and stakeholders, and ours, to create just the right strategies to achieve your most important objectives—wherever you are in your content journey. 
Here's a sampling of our strategic services. Reach out to discuss how we can sharpen your strategy. 
PREMIUM CONTENT DEVELOPMENT
We bring senior-level experience to premium, organic, visually-rich, results-generating content.
Based on your strategy and needs, Forge & Spark handpicks a team of professional content and social media strategists, writers, designers & other experts who help you to plan, develop, publish, and promote the content you need, regularly measuring results and iterating on successes and lessons learned. 
Our Content Development services include:
Launching a new product or service, or have a critical story to share? Or simply need ongoing support? We've gotcha.
We're pretty darned proud to have developed a unique way of telling your most powerful brand stories—in a way that maximizes your investment in content, and gets you some serious return. Short-term content campaigns, or a longer-running series of Story Packages can help to ensure that you've got targeted content consistently delivering results for your business. 
We're a boutique agency with a focus on premium content marketing. We work with a variety of partners with other areas of expertise to ensure you're getting full service, but we don't do it all ourselves, and promise to be fully up front about where we'll need to reach out for support.
We've made the call to grow mighty rather than large, working with a finite number of brands and leaders with stories we dearly want to help tell. So we can't work with everyone, and if it's not a fit we'll tell you that—always happily directing you to other agencies and freelancers we love and trust.
You'll find people to create a quick, cheap blog or post pretty much everywhere on the web—and sometimes that's exactly what you need. We're more like a do-it-thoughtfully-and-beautifully-for-a-clear-purpose kind of outfit, pleased to share our expertise and spark when you need it.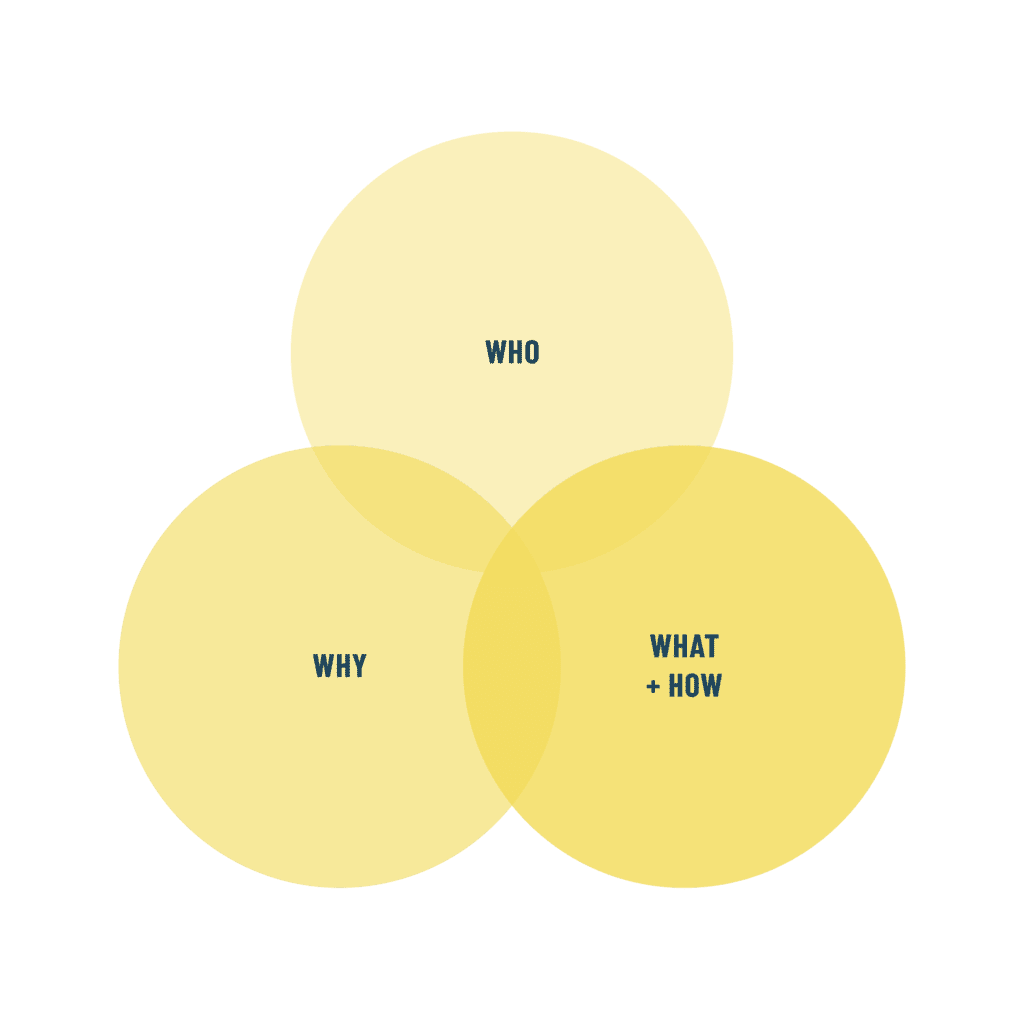 Every project starts with strategy—whether a full plan or a brief refresh. And that starts with us getting a 'lay of the land' through an audit of your content and your competitive space. We then explore your Why, Who and What–either looking at strategy you've already developed, or creating a series of Workshops to find out. 
The result for us is always a documented strategy of some stripe, whether it be a Strategic Roadmap, a Handbook for training your team, a channel-specific Content Plan, or a combination of elements utterly unique to your brand.

Next, we support you in delivering what your plan promises. This phase might involve creating a full content calendar for a month or a year, creating a visual ecosystem and/or templates for your social posts in Canva or your tool of choice, and/or setting up your new tools and systems for things like measurement / reporting, content publishing, paid advertising and more.
CONTENT DEVELOPMENT & PROMOTION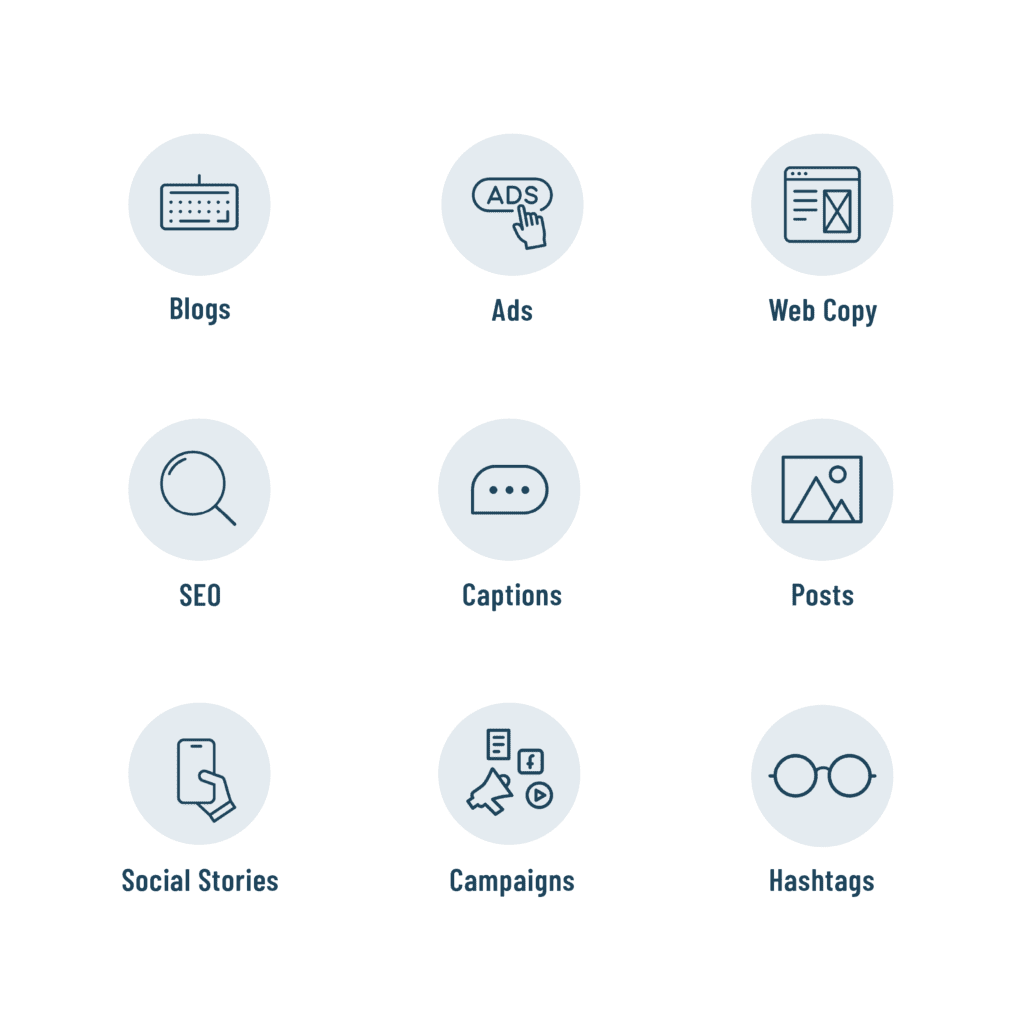 When you're ready to press Start, our team partners with yours to ensure effective content planning and development, a warm, creative, and collaborative work environment, and efficient publication, promotion, and reporting—where we're analyzing our wins and opportunities and putting recommendations into practice to continually grow your business with the right content.
Working with Forge & Spark
When you work with us, you get warm, familial collaboration and deep expertise. 
We create a unique content team for your project, often including a project/account manager, a strategist, and one or more content producers (writers, designers, specialists as needed–from analytics to animated GIFs).
We kick off most projects with a Project Brief, an Audit of your content and/or competitive space, and an efficient set of online workshops to arrive at your strategic roadmap and/or campaign plan. They're collaborative, casual sessions, usually involving laughter, a lot of sample content and examples, and play with virtual sticky notes.
Most of our strategic engagements start at $5K CAD per month for six months (including strategy and content development and full systems setup).Our goal is to bring you maximum value from a team of experienced experts for much less than a generalist's salary per year. We would be pleased to quote on unique projects and campaigns.