You're telling a story with your content now. Is it the right one?
Friday April 3, 10-11AM PDT
Register on Eventbrite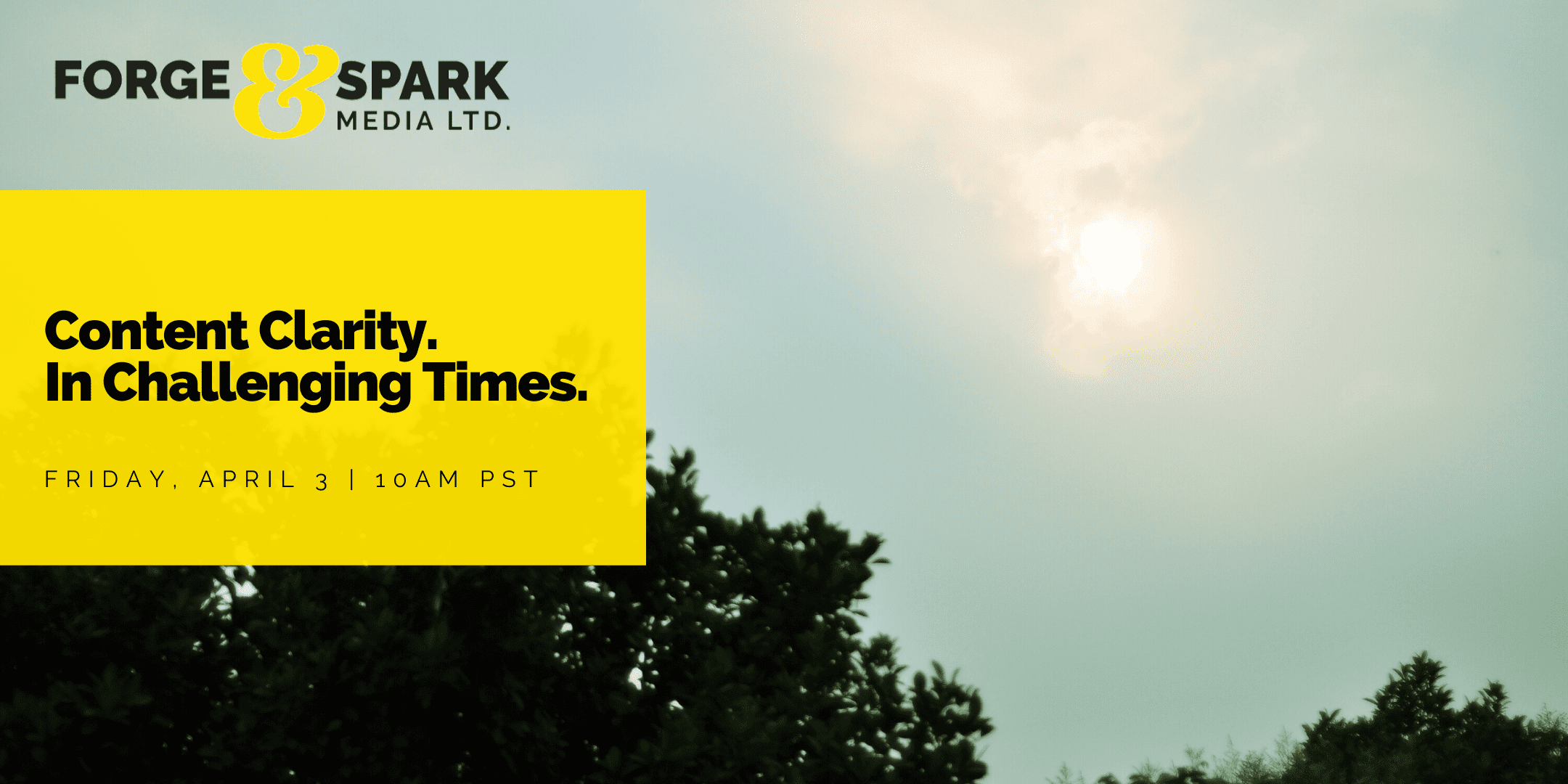 We are in the middle of a global pandemic. It still feels strange to say it, much less live it. And yet here we are, living different lives–while probably saying just the same things that we always have on our websites, blogs, and social media channels.
Those who have adapted, and who are sharing relevant, timely, helpful messaging and content—we salute you. Those who haven't yet—we can help.
We're planning a virtual online workshop that will gather some timely examples of how brands are successfully (and not so successfully) telling stories on their websites and social channels that both help and hit the right notes with their audiences.
The goal: to share up-to-the-minute insights and inspiration on how you can better adjust your story and messaging in these challenging times.
We'll take a look at your websites and social channels (if you're willing!) to offer concrete suggestions on what you can shift or adjust to better connect with your audiences.
And we'll also share a simple tool that our team developed in Google Sheets that will help you create your own story-driven content calendar, taking the guesswork out of what to post, and when.
Please join us.