BETTER VISUAL CONTENT FOR YOUR BRAND ...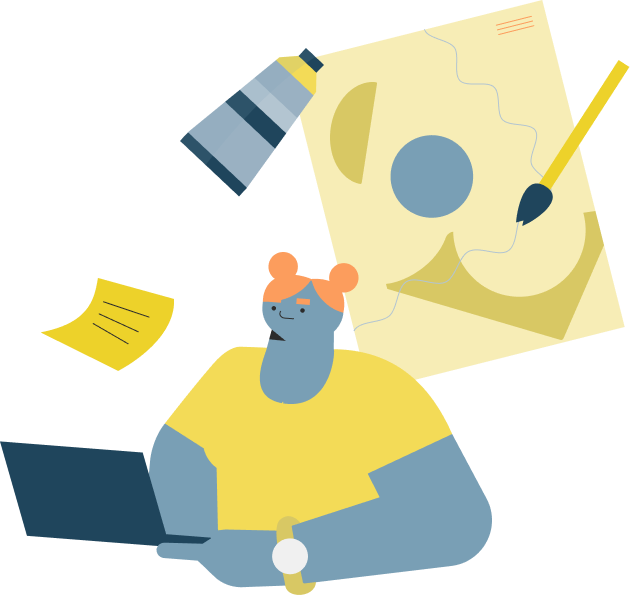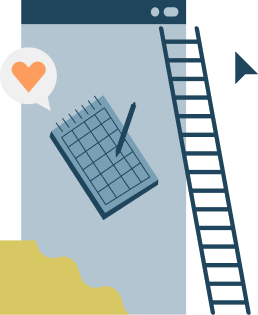 Let Our Experts
Elevate Your Brand's Look and Feel
When you know who you are as a brand you can express it with power. But it takes clarity, then consistency.
We'll help you bring your personality and presence to all of your social media and online visual content — on every channel — by developing your own Visual Identity System: a collection of your brand's visual elements with clarity about how how to use them in your content. 
Get clarity on how you want your brand to look and feel, captured in your own easy-to-use Brand Kit.
The Fast-Track Brand Kit: What You Get in a Week
We regularly work with large organizations over weeks and months to develop customized visual identity systems and visual content. It's a system that lets a brand 'level up' its presence with remarkable efficiency and effectiveness. 
We wanted to bring a version of this remarkable system to smaller organizations and solopreneurs — on a budget — so developed this 'fast track' Brand Kit offering. With it, you get expert one-on-one guidance in developing your brand's Visual Identity System—gathered in a Brand Kit—all in a week. 
Here's what OUR Fast-Track process looks like.

Designer-Led,
Collaborative Process
A senior-level agency designer asks the right questions to develop your visual identity

In a full day or  two half-day blocks that are all about  YOU and your brand, we  roll up our sleeves and get to work.

We develop then package your new brand assets and templates in a ready-to-use Brand Kit.

You'll get a font combination to capture your essence, customized from 25 predesigned font combos.

Customized Colour Palette
The perfect colours to capture and express your brand essence, based on 25 predesigned colour palettes.

Logo Variations for Social
We'll optimize your existing logo, or create a simple brand logo, customized from our selection of modern templates.

Branded Social Media Templates
Here's where you'll apply your brand system: you can use your 'content credits to create branded, custom social templates in a range of formats (reels, carousels, testimonials, and more).

Premium Brand Photos
and/or Illustrations
Photos and illustrations add emotion and depth to web pages, content, and social items. You can choose up to 10 beautiful on-brand visuals from our huge stock library to use on your website and/or socials.

Branded Elements: Icons, Patterns, Textures
As we explore your brand we'll make suggestions on additional visual elements – like icons, patterns and textures- to further elevate your brand.You can choose to apply your content credits to developing customized versions.
examples of our past BRAND KIT projects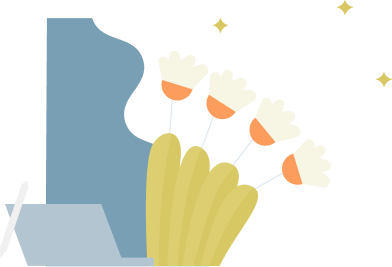 How much further could you progress towards your goals  with clarity about your brand? How quickly might you move, with personalized, expert guidance? How do you most want to 'show up' with your content?
The next chapter for your business starts here.
Start looking and feeling like the powerful brand and business you are.
SLAY THE DOUBT, CURB THE OVERWHELM, AND GET YOUR VISUAL BRAND LOOKING FABULOUS.
LEVEL 1 — DIY COURSE ON BETTER BRAND DESIGN
Single payment, accessible immediately
Guided by our Creative Director in a 2-hour online course, YOU develop your brand's visual system at your own pace, using our tools, templates, and clear instruction.
5 Modules in 2 hours
Canva Style Guide Template
24/7 lifetime access
BONUSES
Logo Templates in Canva
We have sifted through and categorized the best logo starters
Grab 'n' Go Colour Palettes
We've selected 15 contemporary colour combinations for you to choose from
Typography Cheat Sheet
15 different typography combination for you to add to your own style guide
Starter Social Templates
Give yourself a huge step-up and use this robust set of social media templates to create flawless and cohesive designs with ease.
LEVEL 2 — THE FAST-TRACK BRAND KIT
Your own, one-on-one private consultation with our professional designer...and in a day (or two half-day sessions).
Your Own Brand Style Guide
Online-accessible style guide in Canva bringing together all your key brand info and assets, including: Values, Personality, Voice, Colours, Fonts, Iconography, Imagery
Branded Colour Palette
Your own beautiful brand colour palette, starting from our library of recommended combinations
Brand Logos
4 Variations of your own brand logo, optimized from existing or customized from huge template library
Brand Imagery
10+ premium brand photos and/or illustrations selected/adapted from a huge stock library for use on web or social
Your Own Branded Social Templates
10+ templates for immediate use / re-use on your key social channels. Choose your formats: Reels, carousels, testimonials, reviews, and more
I'M READY! LET'S GET STARTED!
Save extra $100 when you pay in full — $4400
PROCESS NOTE: Person can buy AFTER we have a discovery session. I wanted to add it so we can test and see the standard process. I am checking to see if we can prepopulate a product page so that they can buy with checkout process on the page (things to talk about) We can potentially use this addon for one page checkout.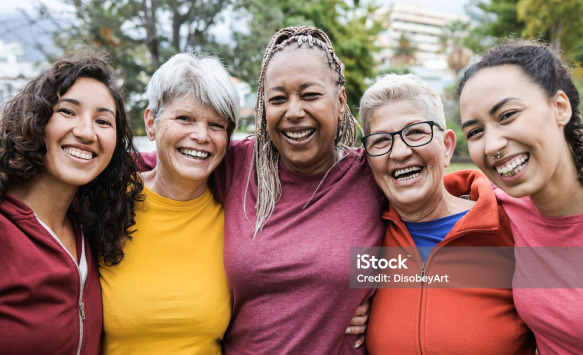 FEEL-GOOD BONUS! All our students & clients contribute to our 'Give Back' program
Let's do some good, shall we?


For every one of our new clients and students, Forge & Spark donates $50 to a variety of charities that help us to further the UN SDGs of gender equality, quality education, and sustainable cities and communities. In the past year we've been able to support the following causes:
Downtown Eastside Women's Centre – supporting self-identifying women from the Downtown Eastside Vancouver
Women to Women International – support for women surviving war and conflict
Vancouver Food Bank – providing healthy food to those in need across Vancouver, Burnaby, New Westminster, and theNorth Shore
Women Transforming Cities
Dress for Success – empowering women into the workforce
Kiva – connecting people through lending to alleviate poverty
We invite you to help us give back, and shape a better world. 💛